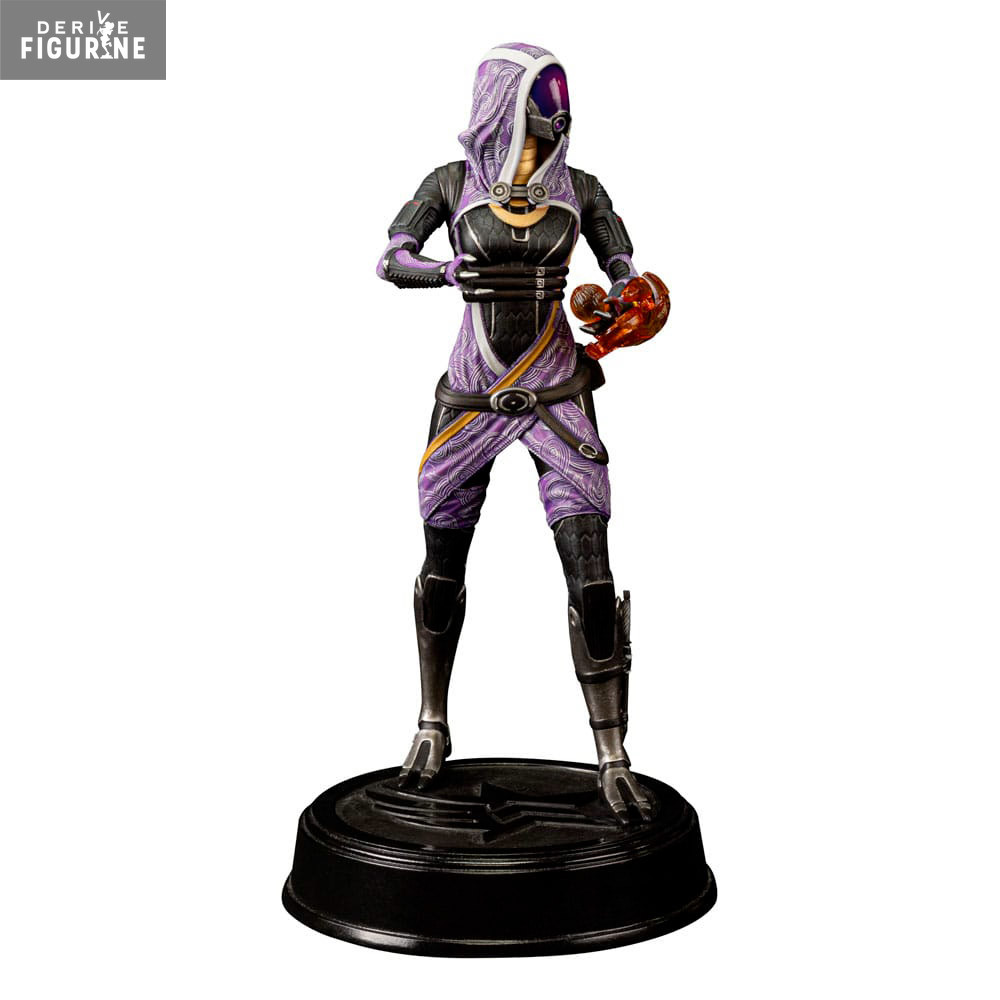  
Mass Effect - Tali'Zorah figure
Reference : DAHO-3011-512
Official figure of Tali'Zorah in PVC which measures about 22 centimeters high. The manufacturer is Dark Horse.
Release date: estimated arrival date in stock to November 2024.
Immerse yourself in the futuristic universe of Mass Effect with the exceptional figurine of Tali'Zorah, the ingenious quarian and essential member of Commander Shepard's crew. This detailed depiction captures the inventive spirit and understated elegance of Tali'Zorah. Dressed in her iconic Quarian suit, Tali'Zorah is ready to face the mysteries of the galaxy. The figure highlights the intricate details of his suit, from the distinctive breathing mask to the technological designs that reflect Quarian engineering expertise. The meticulous paintings lend a striking authenticity to this figure, capturing the subtle nuances of the suit and highlighting the careful details of the mask. Tali'Zorah is depicted in a dynamic pose, ready to face any challenge that comes her way. Whether you're an avid Mass Effect fan or an action figure collector, adding Tali'Zorah to your collection brings a touch of the rich and captivating Mass Effect universe. Relive the epic moments of the saga with every look at this exceptional figurine. Immerse yourself in the interstellar adventure of Mass Effect with Tali'Zorah, a figure who embodies the grace and intelligence of the quarians at the heart of this legendary epic.