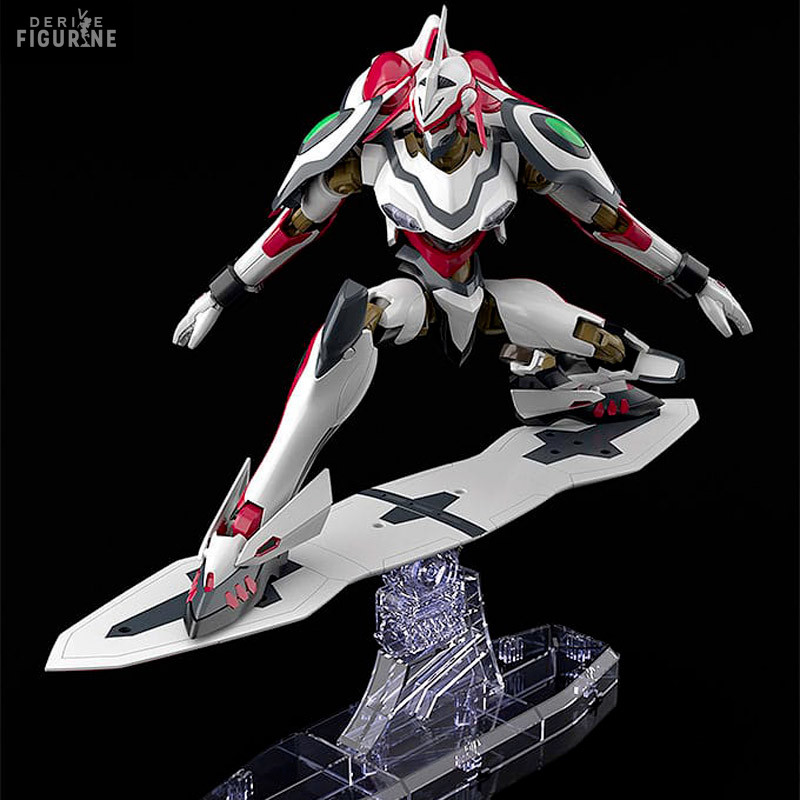  
Pre-order
Pre-order ends on 15 December 2023
PRE ORDER - Eureka Seven - Nirvash Type Zero figure, Moderoid Plastic Model Kit
Reference : GSC18769
Official figure of Nirvash Type Zero in plastic which measures approximately 16 centimeters high. It comes from the Moderoid Model Kit collection. The manufacturer is Good Smile Company.
Release date: estimated arrival date in stock to September 2024.
Immerse yourself in the exciting world of Eureka Seven with this exceptional plastic model representing Nirvash Type Zero, one of the series' iconic mechas. This kit offers fans the unique opportunity to recreate this masterpiece of mechanical engineering at home. The Nirvash Type Zero, with its distinctive design and aerodynamic shapes, is faithfully reproduced in this scale model. The mecha's minute details, such as clean lines and distinctive parts, are carefully reproduced to capture the very essence of this remarkable machine. This plastic model comes with pre-colored parts, allowing enthusiasts to create a faithful representation of Nirvash without the need for paint. The pieces fit together easily, providing an enjoyable assembly experience while ensuring an impressive end result. The kit also includes customization options, allowing enthusiasts to choose the pose of their Nirvash Type Zero. The movable joints offer a variety of dynamic positions, allowing you to act out iconic scenes from the series. Whether you're a seasoned mecha enthusiast or new to the Eureka Seven universe, this Nirvash Type Zero model is a must-have addition to any collection. Immerse yourself in the thrilling action of the series by bringing this legendary mecha to life with this quality plastic model.