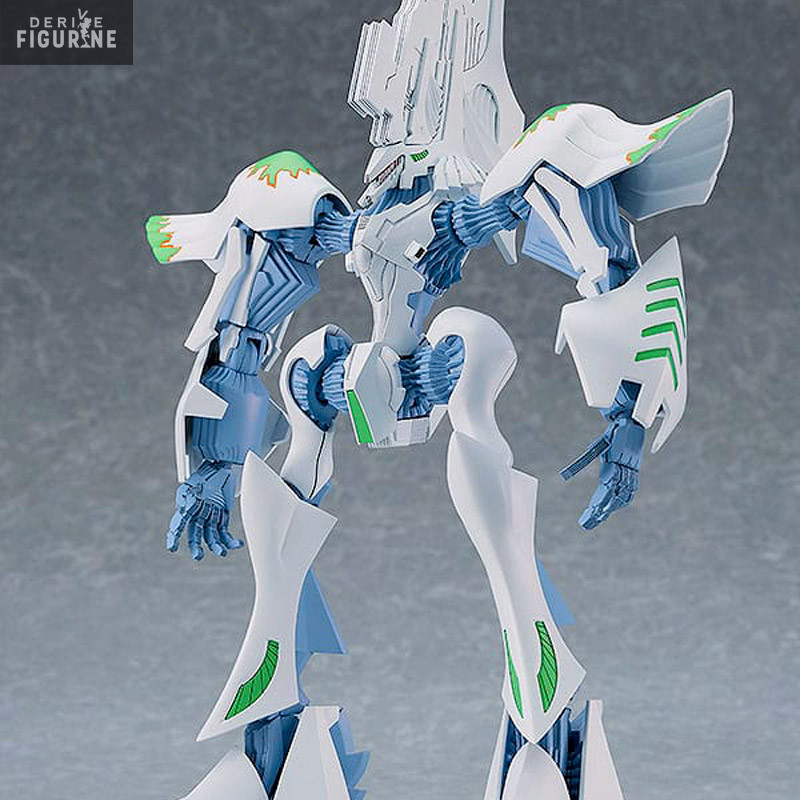  
Pre-order
Pre-order ends on 22 December 2023
PRE ORDER - Brain Powerd - Figure Volonthe, Moderoid Plastic Model Kit
Reference : GSC18770
Official figure of Volonthe in plastic which measures approximately 20 centimeters high. It comes from the Moderoid Model Kit collection. The manufacturer is Good Smile Company.
Release date: estimated arrival date in stock to October 2024.
Immerse yourself in the exciting mecha universe of Brain Powerd with the Moderoid Plastic Model Kit Figure from Volonthe. This carefully crafted plastic model captures the futuristic essence and imposing power of Volonthe, providing an immersive building experience for model building enthusiasts. Volonthe, the iconic mecha from the Brain Powerd universe, is reproduced with exceptional precision, intricate detail and realistic articulation. Each part of this model is carefully molded to ensure premium quality, while the movable parts allow for a variety of dynamic poses to be created once assembled. The inclusion of multiple weaponry and accessory options gives enthusiasts the freedom to personalize their Volonthe, adding an extra dimension to this modeling experience. The Volonthe Moderoid Plastic Model Kit Figure is not only a stunning visual statement, but also a stimulating challenge for model building enthusiasts who appreciate careful assembly and the creation of unique showpieces. Join Brain Powerd's mecha adventure with this Moderoid Plastic Model Kit figure from Volonthe, bringing the perfect combination of captivating aesthetics and cutting-edge engineering to your figure collection.