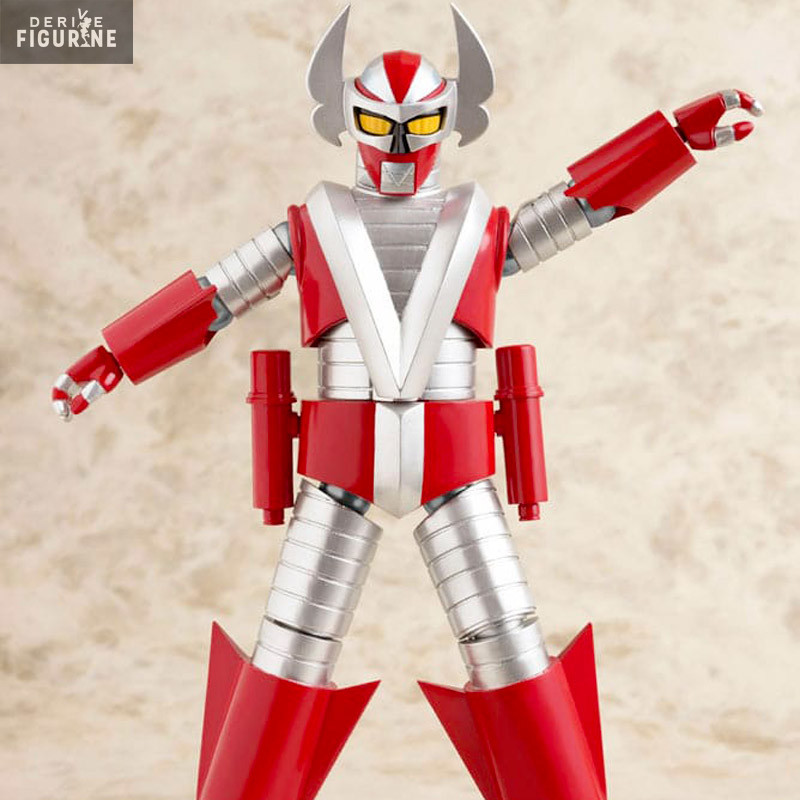  
Pre-order
Pre-order ends on 12 January 2024
PRE ORDER - Denjin Zaborger - Strong Zaborger figure, HAF
Reference : EVT57447
Official figure of Strong Zaborger in PVC which measures approximately 17 centimeters high. It is from the HAF collection. The manufacturer is Evolution Toy.
Release date: estimated arrival date in stock to September 2024.
Immerse yourself in the retro-futuristic universe of Denjin Zaborger with the remarkable Strong Zaborger HAF Figure. This captivating depiction of the cyborg hero will appeal to fans of vintage sci-fi and Japanese superheroes with its carefully crafted design and inducing nostalgia. Strong Zaborger, the powerful cyborg vigilante, is beautifully captured in this HAF action figure. The meticulous details of his futuristic armor, iconic helmet and cybernetic limbs add an authentic touch to this collectible. Multiple points of articulation provide a variety of dynamic poses, allowing fans to recreate iconic scenes from the series. This HAF figure pays homage to the iconic character of Strong Zaborger, showcasing the elements that have made this character a fan favorite for decades. Vivid paintwork and meticulous finishes reflect Denjin Zaborger's retro aesthetic, transporting collectors to the era of robotic heroes. The Strong Zaborger HAF Figurine is much more than just a collector's item; it's a gateway to a time when cyborg robots were the guardians of justice. Whether you're a tokusatsu lover or a figurine collector, this unique piece will enrich your collection with the intrepid spirit of Denjin Zaborger. Add it to your shelf and relive the epic adventures of this timeless cybernetic hero.