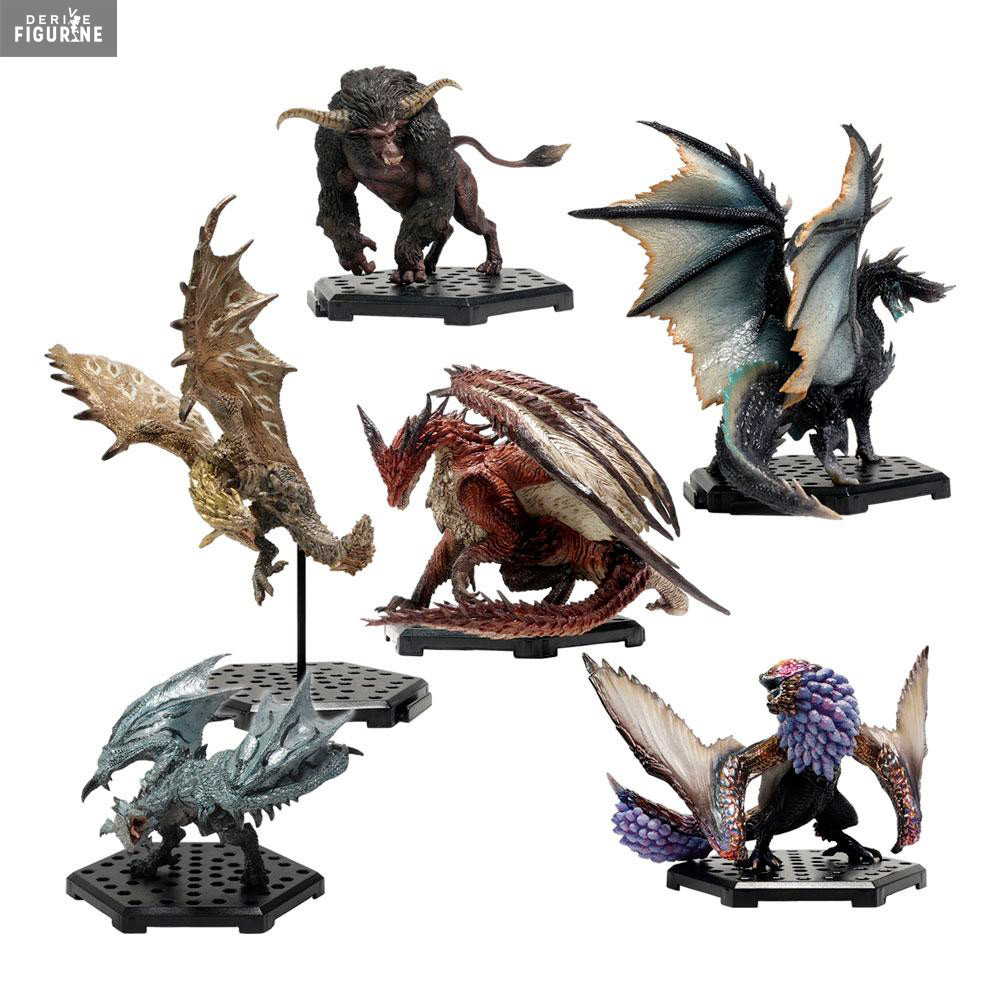  
Stock

Expédition sous 24h ! (jours ouvrés)
Monster Hunter - Random figure CFB MH Standard Model Plus Vol. 18
Reference : CAP11626
Random and official Monster Hunter figure in PVC measuring 10 to 15 centimeters high. It comes from the CFB collection. The manufacturer is Capcom.
Preorder = Book your product at the lowest price!
This product is in stock, shipping under 24h!*
* excluding weekends and holidays
Product on order : we can check for you if this product is in supplier stock or in preorder !
The Monster Hunter collecyion CFB MH Standard Model Plus series of random figurines arrives at volume 18 and by buying a box, you will have the chance to get the Grand Rathalos, a Rathian, Safijiiva, Rajang, Bazelgeuse or the Alatreon.