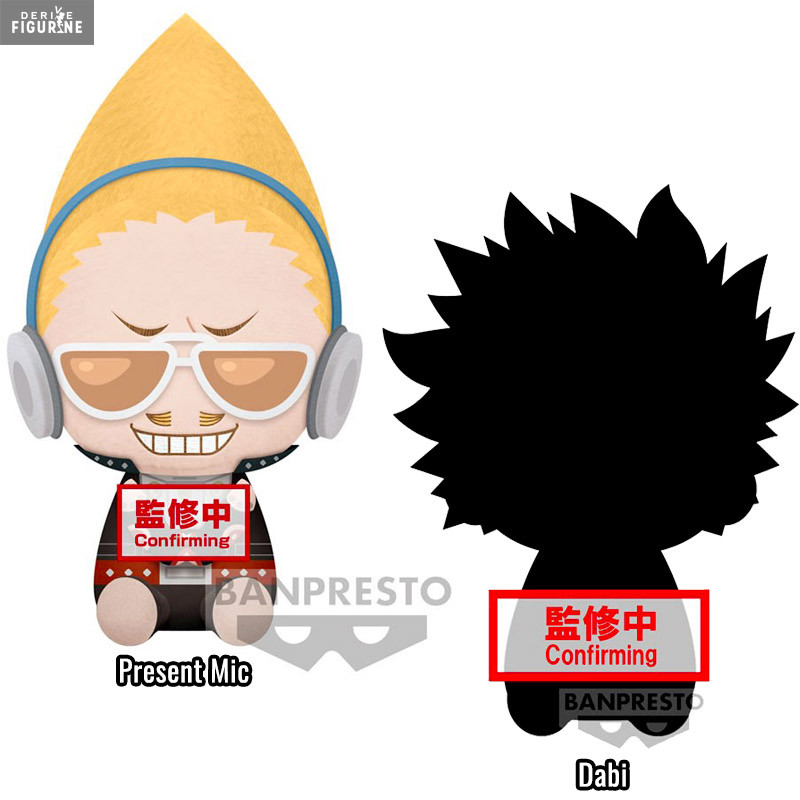  
My Hero Academia - Present Mic or Dabi plush, Big Plush
Reference : BP19368
Official plush of your choice between Present Mic or Dabi which measures approximately 20 centimeters high. It is from the Big Plush collection. The manufacturer is Banpresto.
Release date: estimated arrival date in stock to May 2023.
My Hero Academia arrives with Hizashi Yamada of his hero name Present Mic and Dabi or Toya Todoroki with superb stuffed animals. Present Mic is a teacher from U.A. High School, he has an Quirk called Voice allowing him to increase the volume of his voice enormously! He always wears his helmet, he is dressed in his hero outfit which looks like a disco outfit. Dabi is part of the league of villains, he is covered in scars and has a fire quirk but generates blue flames unlike our fire heroes.