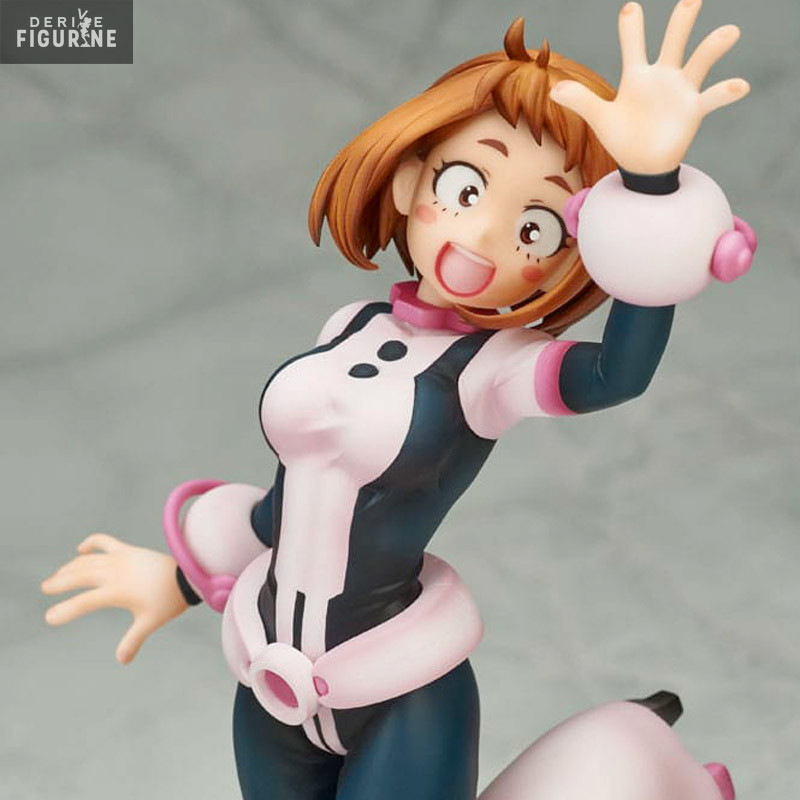  
Pre-order
Pre-order ends on 20 October 2023
PRE ORDER - My Hero Academia - Ochaco Uraraka figure, Hero Suit
Reference : BLF24370
Official figure of Ochaco Uraraka in PVC measuring approximately 24 centimeters high, scale 1/8. The manufacturer is Bellfine.
Release date: estimated arrival date in stock to june 2024.
The figurine of Ochaco Uraraka in her hero outfit is a faithful representation of the character from My Hero Academia. She wears the U.A. academy uniform. High School, the training establishment for future heroes of the series universe. Ochaco Uraraka is an important character in the story, possessing the power to manipulate gravity. In her hero outfit, she wears a costume designed to enhance her skills and protect her during heroic missions. The figure captures the details of his outfit, including his skin-tight jumpsuit, body armor and combat boots. The figure's face is carefully sculpted to reflect Ochaco's determined and courageous expression when she is on a mission. She is ready to use her power to help others and fulfill her duty as a future professional hero. This figure of Ochaco Uraraka in her hero outfit is a great addition to any My Hero Academia figure collection. She perfectly embodies the spirit of the character and recalls the heroic moments of the series.