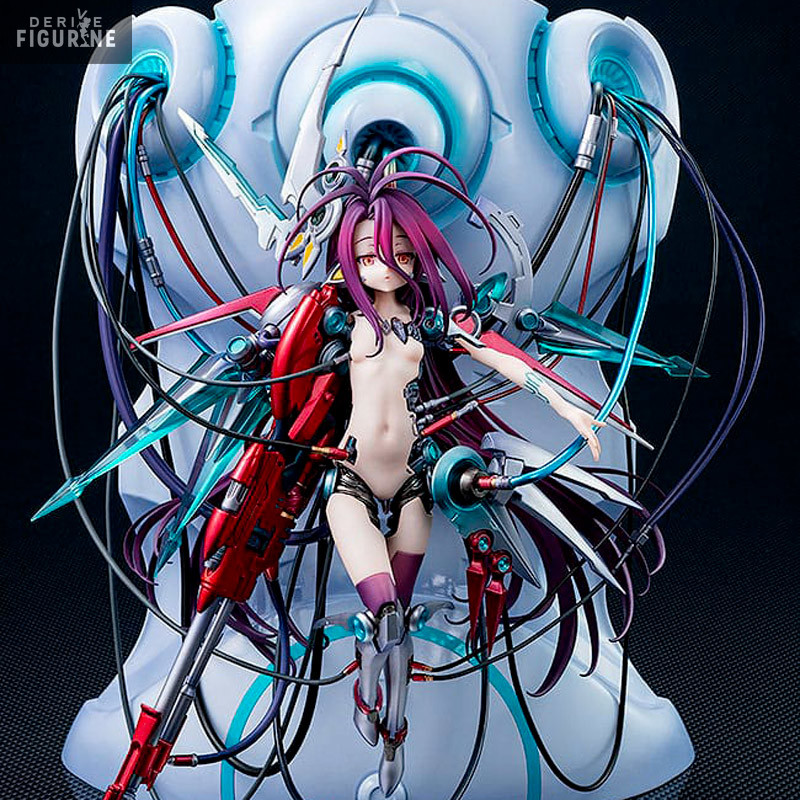  
Pre-order
Pre-order ends on 17 November 2023
PRE ORDER - No Game No Life Zero - Figure Schwi
Reference : KAD74859
Official figure of Schwi in PVC which measures approximately 28 centimeters high. The manufacturer is Kadokawa.
Release date : Estimated arrival to november 2024
Schwi's figurine represents a poignant moment in his history during The Great War. She is suspended in the air, held by a multitude of threads, evoking the scene where she was surprised by Riku when she was about to capture him. Schwi's closed eyes (or open depending the face you will use) reflect the mystery and curiosity she had towards the human "Heart", a characteristic that set her apart from other Ex Machina. This figure captures the moment when Schwi and Riku began to get to know each other, despite their different backgrounds, using chess as a means of communication. The figure's meticulous details highlight Schwi's complexity as an Ex Machina who learned to understand the concept of love through her interaction with Riku. However, the tragedy of her story also shines through, as Schwi ultimately sacrificed her own life to protect the data she had collected for Riku and to preserve the symbol of their bond, the ring she had received from him. This figurine is a touching tribute to a key moment in Schwi's story, capturing his curiosity, his discovery of love and his ultimate sacrifice.