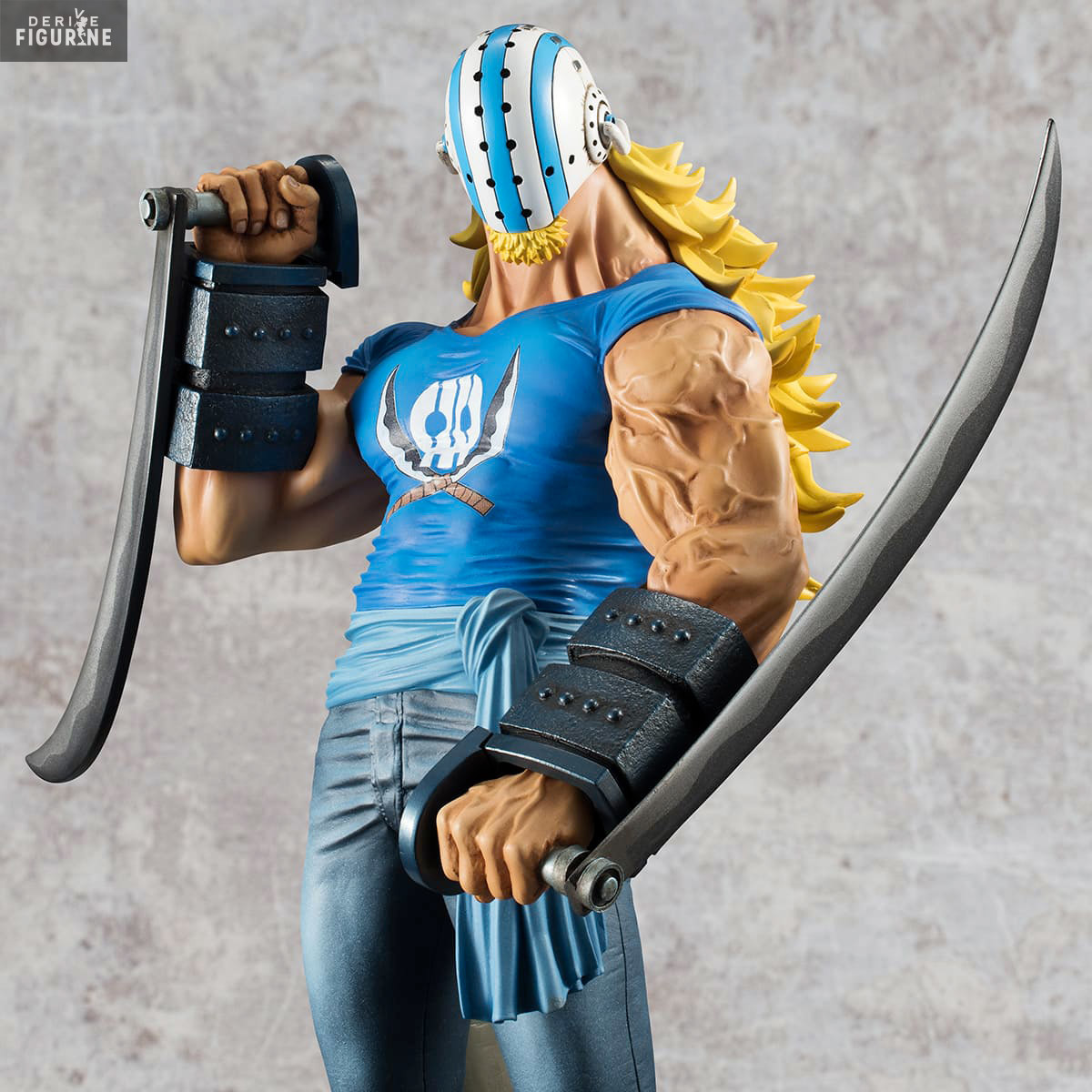  
One Piece - Figure Killer Limited Edition, Portrait Of Pirates
Reference : 90179
Official Killer figure in PVC which measures approximately 24 centimeters high. It is from the Portrait Of Pirates collection (P.O.P). The manufacturer is Megahouse.
Release date: estimated arrival date in stock to September 2023.
In any case, you can't see Killer's face, since here he has his mask on his face, but underneath he's also wearing bandages. He is part of Kidd's crew and you can notice that he is imposing, as much by his height, which is almost two meters, as by his musculature (his very visible veins are proof of this). For combat, he uses two sickles by the name of Punishers and you can angle them as you see fit on this statuette.