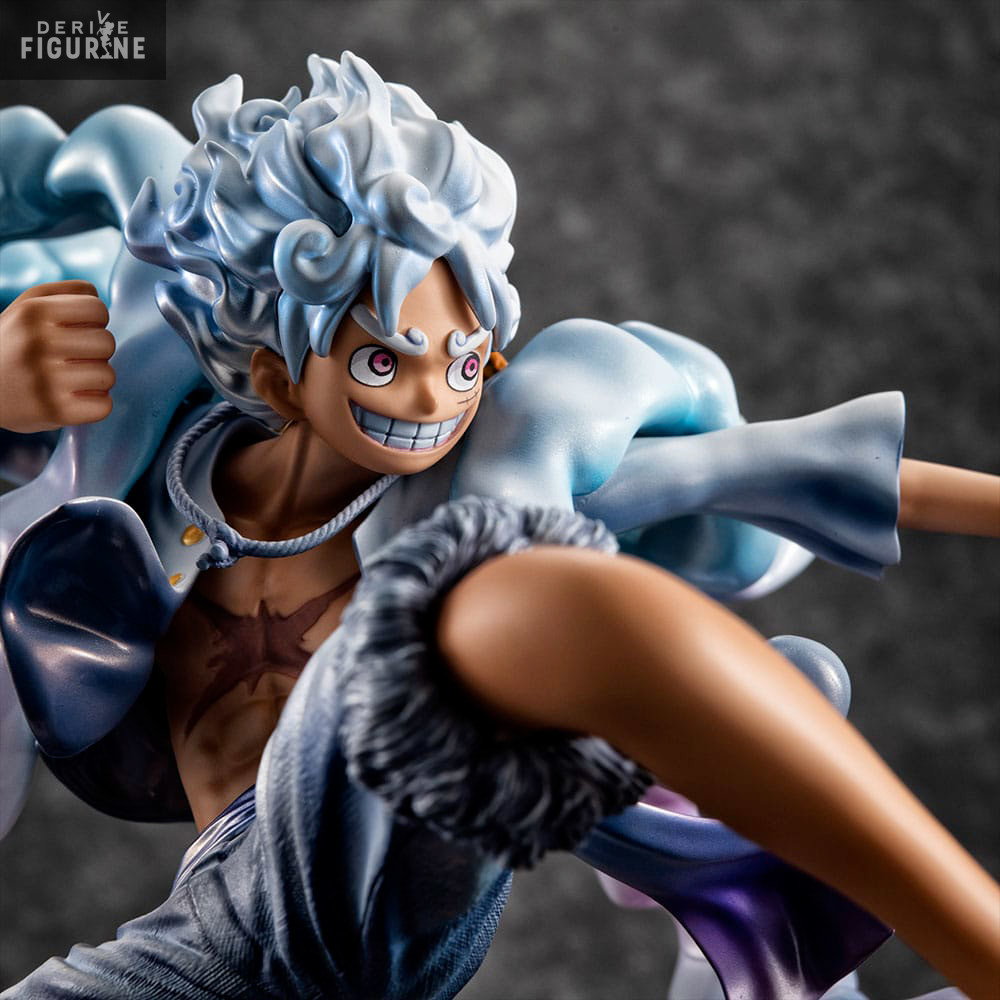  
Pre-order
Pre-order ends on 25 October 2023
PRE ORDER - One Piece - Figure Monkey D. Luffy Gear Fifth, P.O.P.
Reference : MEHO716430-1
Official figure of Luffy in PVC which measures about 17 centimeters high, scale 1/8. It is from the Portrait of Pirates (P.O.P) collection. The manufacturer is Megahouse.
Release date Arrival estimated to August 2024
Monkey D. Luffy Gear Fifth P.O.P. (Portrait of Pirates) depicts Monkey D. Luffy's evolved fighting form from the One Piece anime and manga. This form, which appeared during the Onigashima War, combines Armament Haki and Kings Haki to enhance its power. In this version, Luffy can also manipulate his surroundings through the awakening of his Devil Fruit. A remarkable depiction of the iconic character's progression through the One Piece universe. This Gear 5 allows Luffy to not only increase his physical power, but also manipulate and transform his surroundings, much like awakening Paramecia-type Devil Fruit users would. Luffy gained this ability during his final fight against Kaidou in Onigashima.