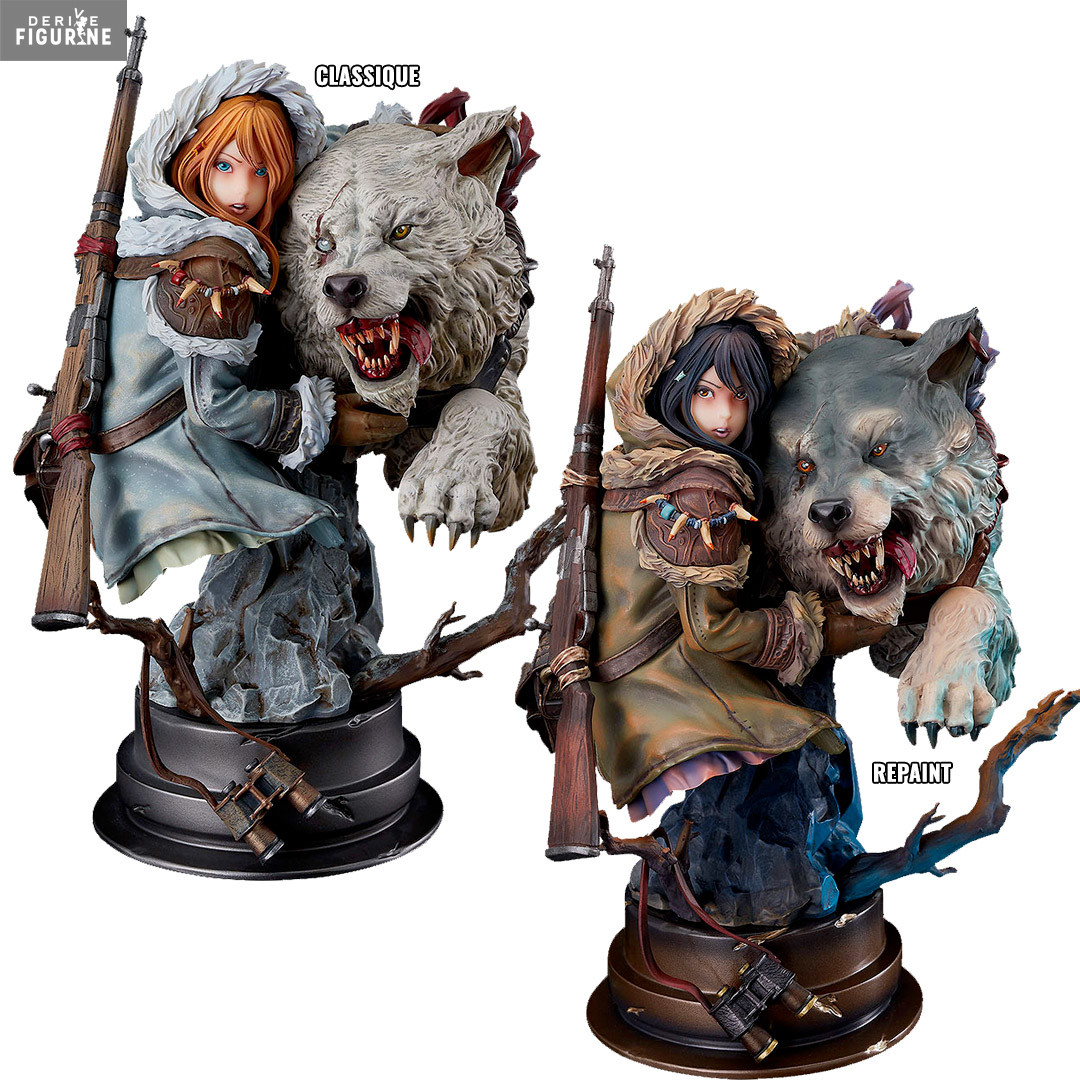  
Pre-order
Pre-order ends on 2 February 2023
PRE ORDER - Northern Tale figure, Classic or Repaint
Reference : MAFC04351
Official Northern Tale figure of your choice between Classic or Repaint version in PVC which measures approximately 18 centimeters high, scale 1/8. The manufacturer is Max Factory.
Release date: estimated arrival date in stock to October 2023.
This statuette sends shivers down your spine because it represents a young woman with a huge wolf by her side. You can see that he had to fight a few times since he is a bit banged up and blind in one eye. In any case, it is also very pretty and detailed and you also have the choice between two versions with different colors. The classic version is in shades of white, while the Repaint is darker, with warmer colors.