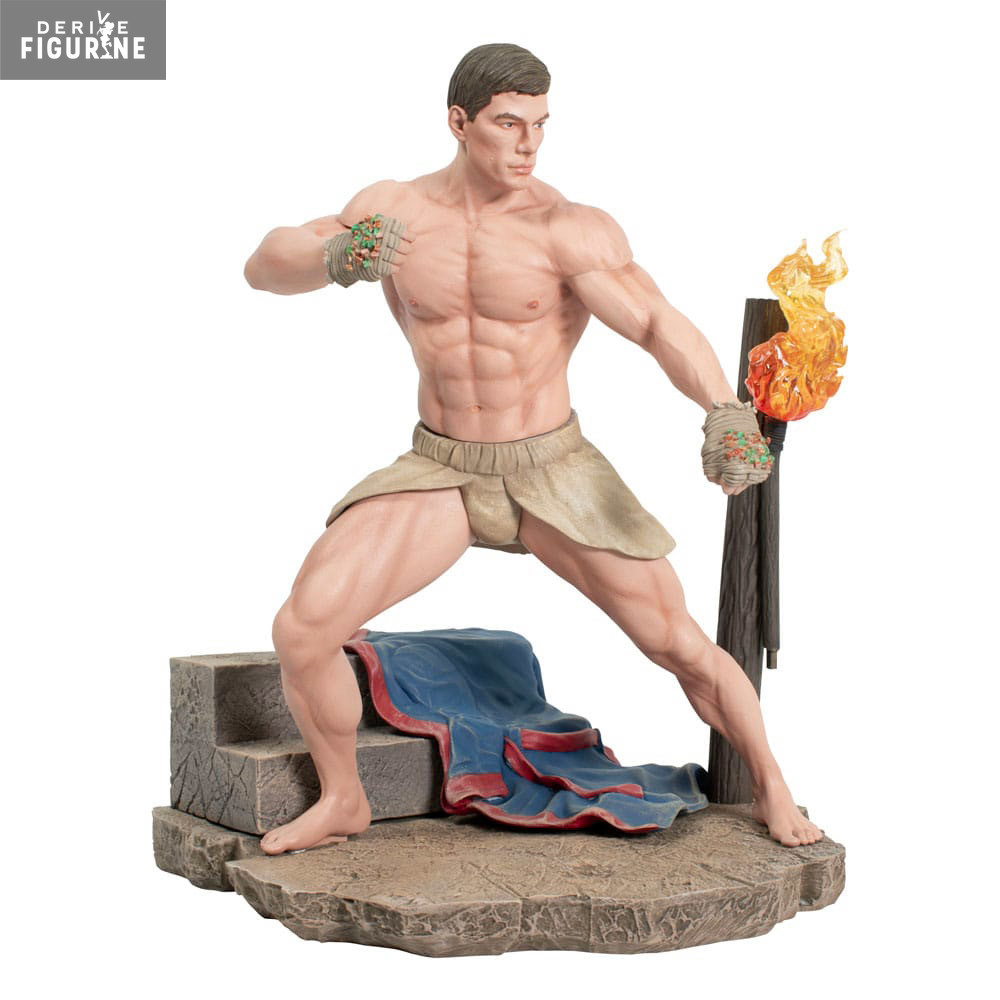  
Jean-Claude Van Damme figure Tournament, Gallery
Reference : DIAMNOV231996
Official figure of Jean-Claude Van Damme in PVC which measures approximately 25 centimeters high. It is from the Gallery collection. The manufacturer is Diamond Select Toys.
Release date: estimated arrival date in stock to August 2024.
The Jean-Claude Van Damme Tournament Gallery figure captures the action and power of one of action cinema's most iconic stars. With dynamic posing and careful detailing, this figure pays homage to Jean-Claude Van Damme's legacy as a martial arts master and legendary actor. Whether you're a fan of his classic films or a lover of action figures, this coin is a great way to celebrate the artist's career. Add this figure to your collection and feel the excitement of the action movie universe with every look.