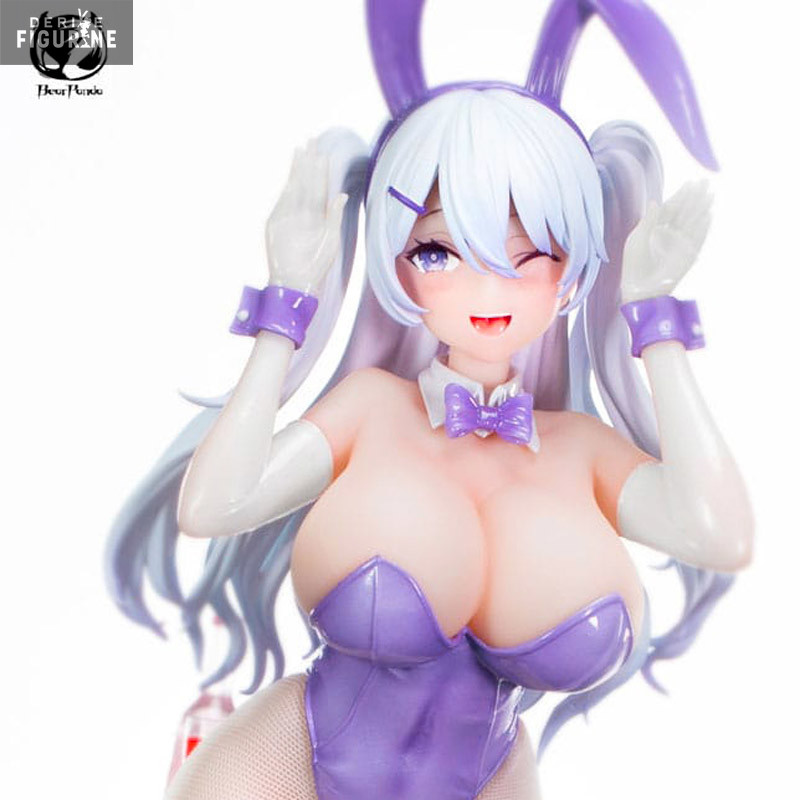  
Pre-order
Pre-order ends on 18 January 2024
PRE ORDER - Original Character - Bunny Girl: Xiya Illustrated by Asanagi
Reference : BEPA01003
Official figure of Bunny Girl, Xiya in PVC which measures about 28 centimeters high, scale 1/6. The manufacturer is BearPanda.
Release date: estimated arrival date in stock to December 2024.
Plongez dans l'univers captivant de la figurine "Bunny Girl: Xiya", une création originale illustrée par Asanagi. Revêtue d'une tenue violette mettant en valeur son charme, Xiya se tient avec une grâce enchanteresse à côté d'un bar, ajoutant une touche de mystère à cette scène intrigante. Les cheveux argentés de Xiya encadrent délicatement son visage, accentuant son allure élégante et séduisante. Sa tenue de lapine, combinée à des détails soigneusement réalisés, offre une interprétation unique et captivante du concept emblématique des Bunny Girls. À côté d'un bar richement détaillé, Xiya tient une bouteille et un verre, évoquant une ambiance sophistiquée et intrigante. Chaque détail de la figurine, de la pose de Xiya à la qualité des accessoires, témoigne du talent artistique d'Asanagi et de l'attention portée aux éléments visuels. Cette pièce, véritable œuvre d'art en trois dimensions, est une célébration de l'esthétique, de l'élégance et de la sensualité. La figurine Bunny Girl: Xiya s'impose comme un ajout remarquable à toute collection, capturant l'instant où l'illustration d'Asanagi prend vie sous la forme d'une pièce de collection élégante et séduisante.