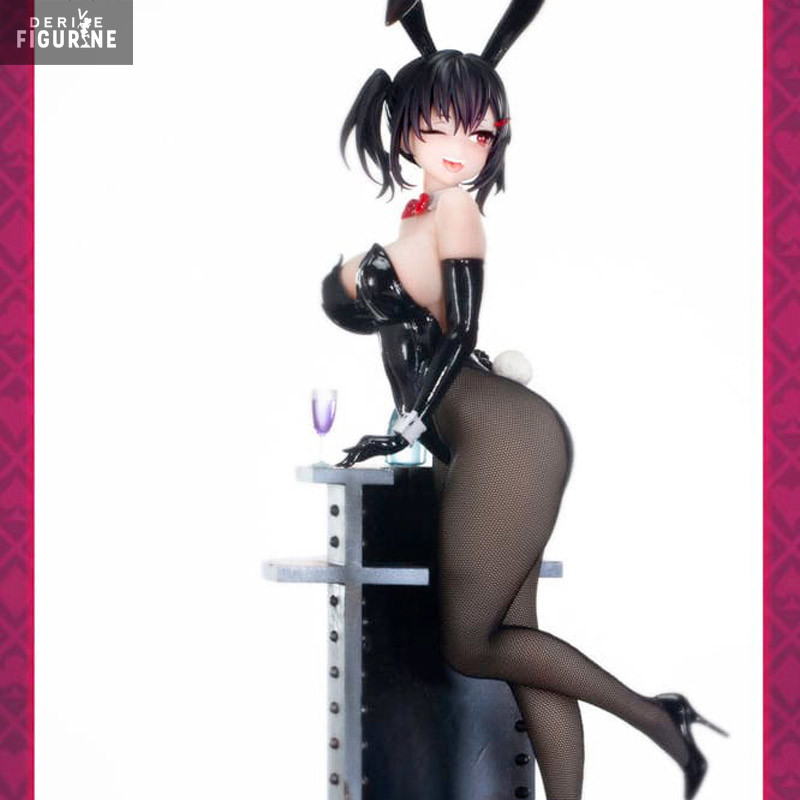  
Pre-order
Pre-order ends on 18 January 2024
PRE ORDER - Original Character - Bunny Girl: Rin Illustrated by Asanagi
Reference : BEPA01002
Official figure of Bunny Girl, Rin in PVC which measures about 28 centimeters high, scale 1/6. The manufacturer is BearPanda.
Release date: estimated arrival date in stock to December 2024.
Discover the splendor of the "Bunny Girl Rin" figurine, an original creation illustrated by Asanagi. Sporting a sophisticated black outfit that contrasts with her ebony hair, Rin captures the essence of elegance in this seductive interpretation of the Bunny Girls concept. With a playful wink, Rin emits an aura of irresistible charm that characterizes the sensual aesthetic of the Bunny Girls. The figure captures this playful moment with a carefully crafted pose, showcasing Asanagi's artistry. Next to an intricately detailed bar, Rin holds a bottle and glass, adding a dimension of sophistication to the scene. The minute details of the outfit, accessories and facial expression converge to create a remarkable piece that transcends illustration art into a three-dimensional work. The Bunny Girl Rin figurine, by Asanagi, stands out as a captivating work of art that combines the elegance of black with the expressiveness of Bunny Girls. A must-have piece for passionate collectors, it embodies the harmonious marriage between artistic aesthetics and subtle sensuality.