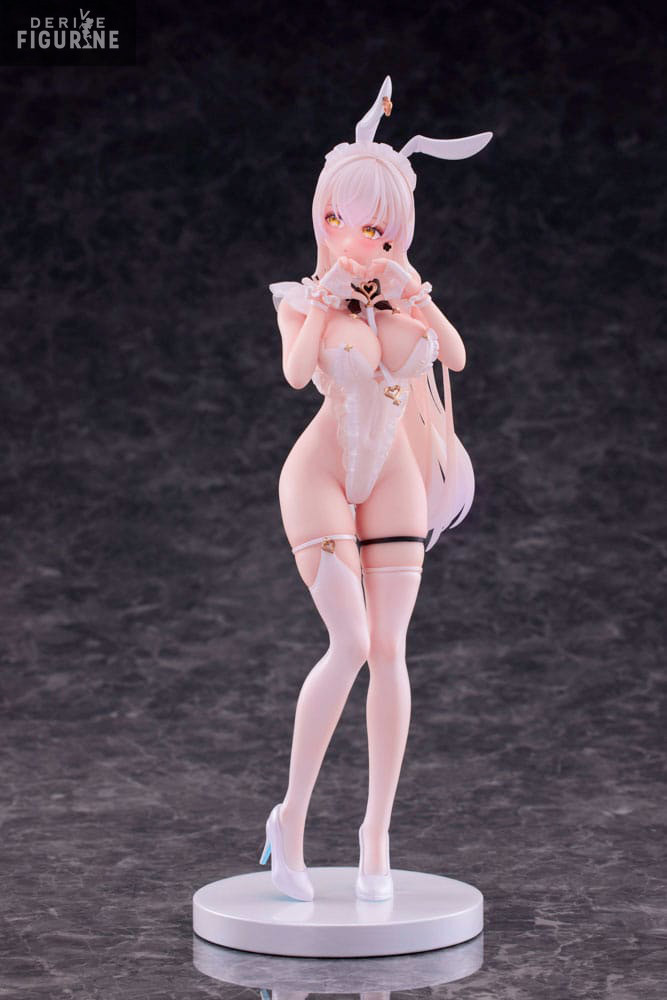  
Pre-order
Pre-order ends on 26 December 2023
PRE ORDER - Original Character by Kedama Tamano - White Bunny Lucille figure
Reference : LTZD81685
Official figure of Lucille in PVC which measures approximately 27 centimeters high, scale 1/6. The manufacturer is LastZDesign.
Release date: estimated arrival date in stock to November 2024.
Immerse yourself in the enchanted world of the "White Bunny Lucille" figurine, a masterpiece created by talented artist Kedama Tamano. Dressed in a white bunny outfit, Lucille evokes an aura of sweetness and innocence that will captivate figurine collectors. In a charming pose, Lucille makes a heart with her hands, adding a playful touch to her already irresistible charm. The carefully sculpted details highlight the character's natural grace, highlighting Kedama Tamano's distinctive talent for bringing unique creations to life. This White Bunny Lucille figurine is more than just a collector's item; she is a true work of art that transports admirers into a world of rabbit-like tenderness. The delicate aesthetic and exceptional quality make this figurine a centerpiece that will amaze any collection. Add the rabbitish sweetness of Lucille to your collection and let yourself be seduced by the magic that emanates from this original creation by Kedama Tamano. A true artistic statement that will brighten up your figurine space.