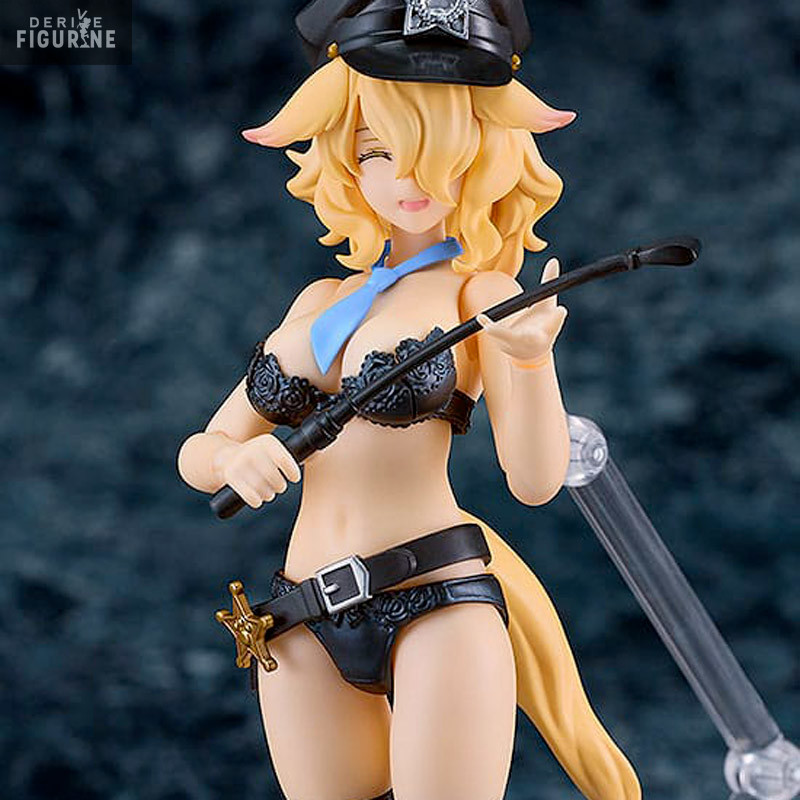  
Pre-order
Pre-order ends on 19 January 2024
PRE ORDER - Guilty Princess - Figure GP-09 Underwear Girl Body Prison Guard Luisa, PLAMAX
Reference : MAFC01377
Official figure of GP-09 Underwear Girl Body Prison Guard Luisa in plastic which measures approximately 16 centimeters high. It is from the PLAMAX collection. The manufacturer is Max Factory.
Release date: estimated arrival date in stock to August 2024.
Explore the daring world of Guilty Princess with the PLAMAX GP-09 buildable figure featuring Luisa in a prison guard outfit. This figure offers a unique experience with its DIY aspect, allowing enthusiasts to dive into building and customizing their own work of art. Luisa, dressed in her prison guard uniform, is depicted with precise detail and a captivating pose. PLAMAXs offer an immersive experience by allowing collectors to actively participate in the creation of their figurine. Additionally, eye decals are included, adding an extra touch of personalization. This PLAMAX figure is a buildable model enthusiast's delight, providing not only a faithful representation of Luisa's character, but also an engaging experience throughout the assembly process. When finished, it makes an impressive centerpiece for any collection. Immerse yourself in the provocative world of Guilty Princess with the PLAMAX GP-09 Luisa figure, combining the excitement of model building with the seduction of the world of Guilty Princess. A must-have for figurine enthusiasts and fans of buildable models.