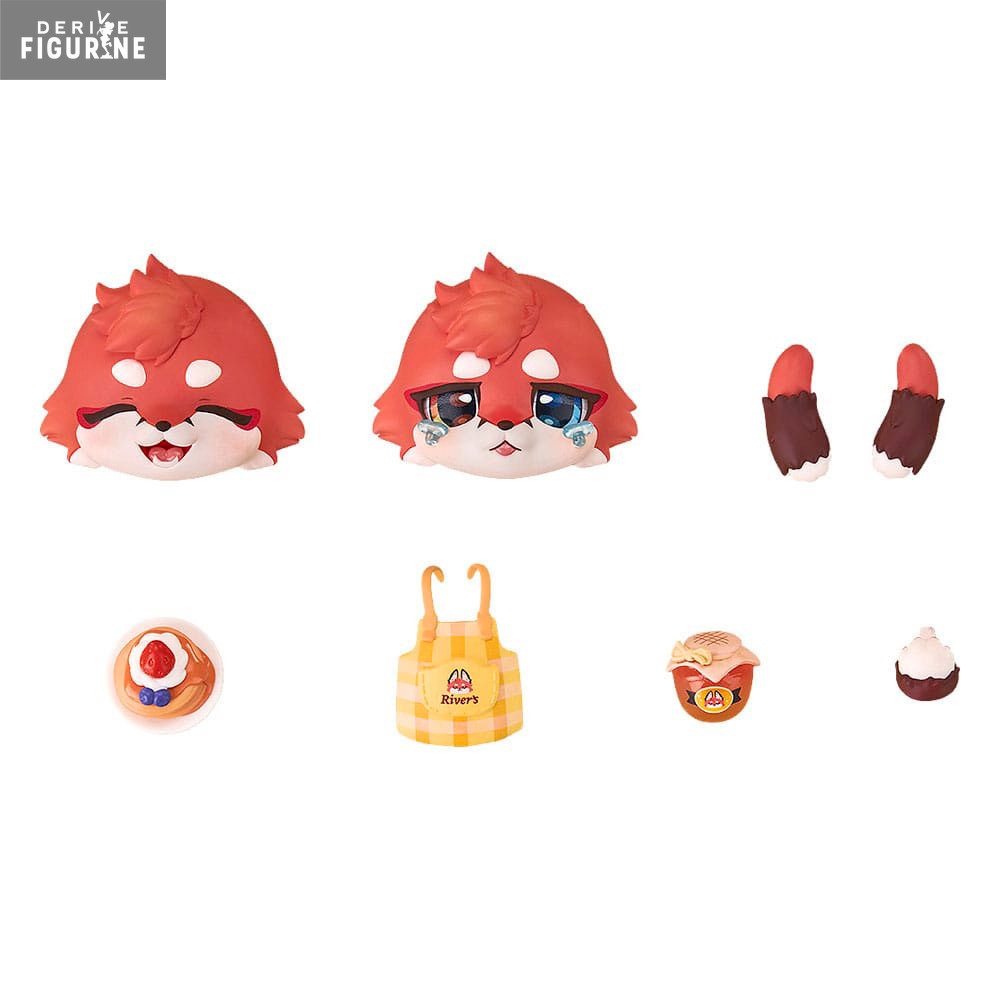  
Pre-order
Pre-order ends on 19 January 2024
PRE ORDER - Fluffy Land - Accessories for figures River, Nendoroid More
Reference : GSC18794
Official accessories for Nendoroid River. They are made by Good Smile Company. The figurines visible in the images are sold separately, the set includes only the faces and accessories.
Release date: estimated arrival date in stock to September 2024.
Explore the charming world of "FLUFFY LAND" with this set of Nendoroid More accessories dedicated to River, the pancake professional. Designed to accompany the re-release of Nendoroid River, this set brings an extra dose of fun and customization to your Nendoroids. The set includes multiple pieces so you can bring deliciously pancake-like scenes to life. Included accessories include a smiling face and a teary face to express a range of emotions. The mixture, pancakes and a jar of jam add a thematic touch to the River universe, allowing you to recreate memorable moments. These interchangeable accessories are carefully designed to fit Nendoroids, adding an extra dimension to your collection. Keep in mind that the Nendoroid River is not included in this set. Transform your Nendoroid River into an accomplished pancake chef with this FLUFFY LAND accessory set. An ideal addition for Nendoroid collectors and fans of the FLUFFY LAND universe.