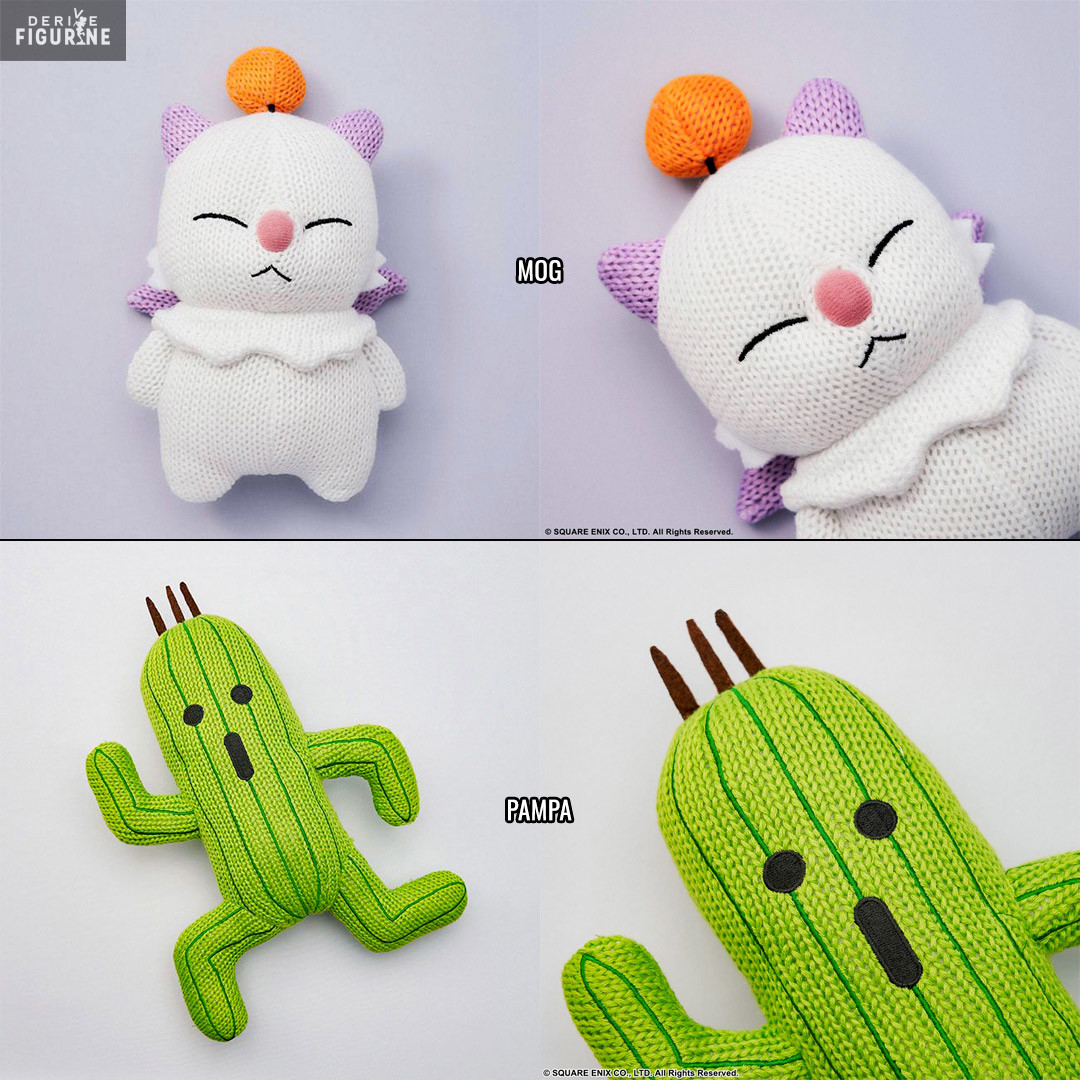  
Final Fantasy - Moogle or Cactuar knitted plush
Reference : SQE36563
Official plush of your choice between Moogle (~ 22 cm) or Cactuar (~ 26 cm). The manufacturer is Square Enix.
Release date: estimated arrival date in stock to April 2023.
The creatures that you will be able to offer yourself in super cute plush toys come from the Final Fantasy universe. The first is a Moogle which is kind of the postman of the game and they often say "kupo". For the second, it is a Cactuar. What is certain is that it will be easier to offer you this plush, than to beat one in the game (they have the annoying tendency to flee).