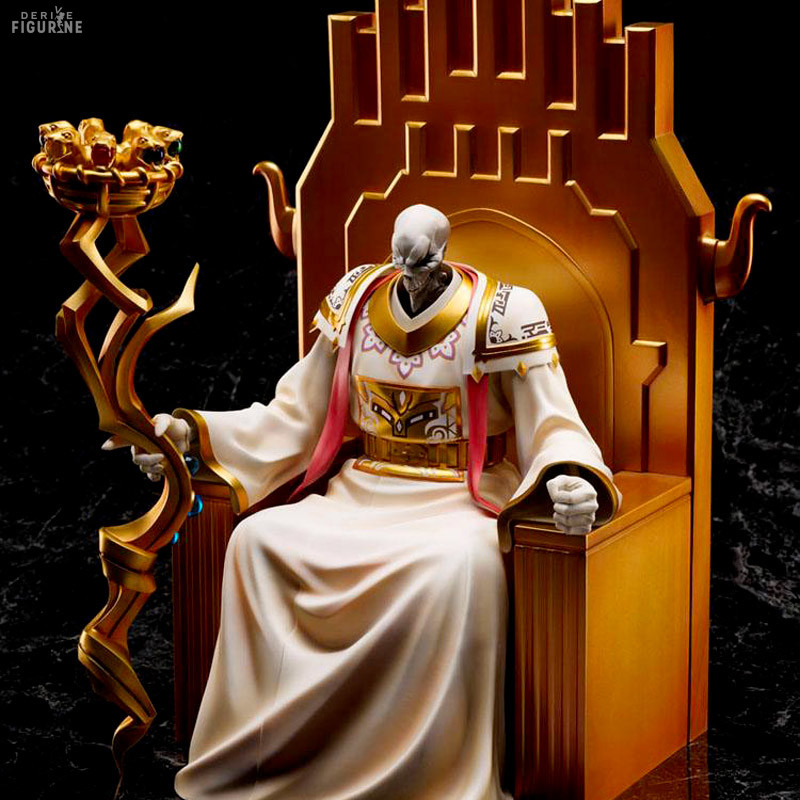  
Overlord - Figure Ainz Ooal Gown, Audience
Reference : FRYU95894
Official figure of Ainz Ooal Gown, Audience in PVC which measures approximately 40 centimeters high, scale 1/7. The manufacturer is FuRyu.
Release date: estimated arrival date in stock to December 2023.
Overlord presents the majestic and incredible figurine of Ainz Ooal Gown installed in his sumptuous throne for this Audience version which is simply imposing and stunningly realistic. Ainz aka Momonga is the main hero of the story and he is the one who holds the Ainz Ooal Gown guild in hand. He travels in the world of Nazarick and this achievement brings out all his charisma in this skeleton-like hero, in other words, this figurine is simply divine.