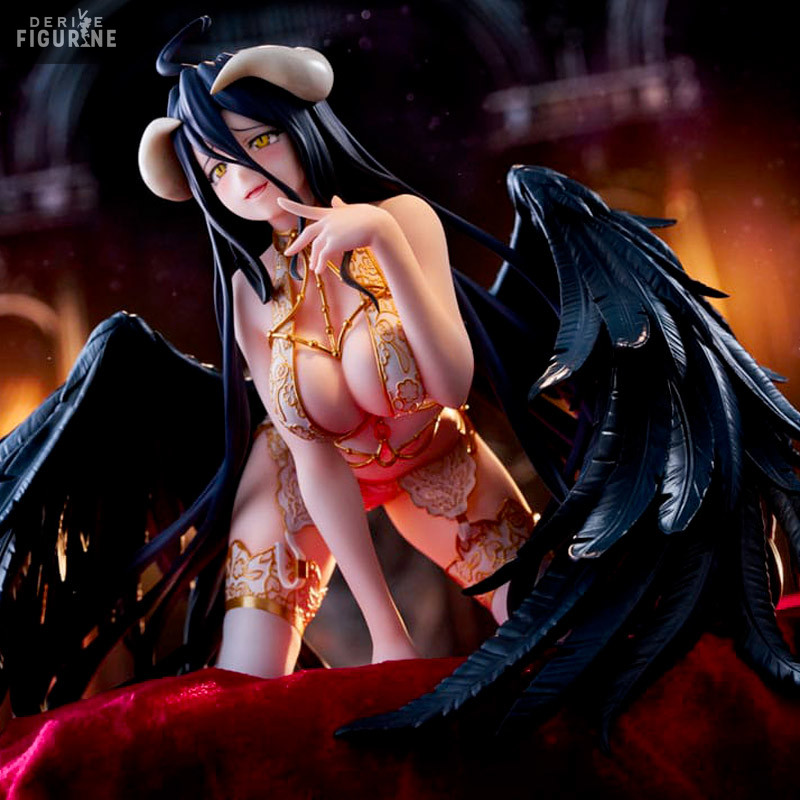  
Pre-order
Pre-order ends on 16 February 2024
PRE ORDER - Overlord - Figurine Albedo, lingerie
Reference : CLNL94335
Official figure of Albedo, lingerie in PVC which measures approximately 15 centimeters high, scale 1/7. The manufacturer is Revolve.
Release date: estimated arrival date in stock to November 2024.
The Albedo figure in lingerie is a seductive and detailed representation of this iconic character from the Overlord series. Albedo is one of the most popular characters in the series, known for her beauty and her devotion to the protagonist, Ainz Ooal Gown. In this figure, Albedo is shown in a lingerie outfit, showcasing her elegant figure and graceful curves. The designers have painstakingly recreated the details of her lingerie, including lace and accessories, to give the figure a realistic and sensual look. Her facial expression captures Albedo's seductive and determined attitude, showing her unwavering love for Ainz. The pose of the figurine reflects its complex personality, a mixture of passion and devotion to its master. This figurine is intended for a mature audience due to its suggestive content. It is designed for collectors who appreciate the sensual aesthetic of the characters and artwork, while remaining faithful to the depiction of Albedo in the Overlord series.