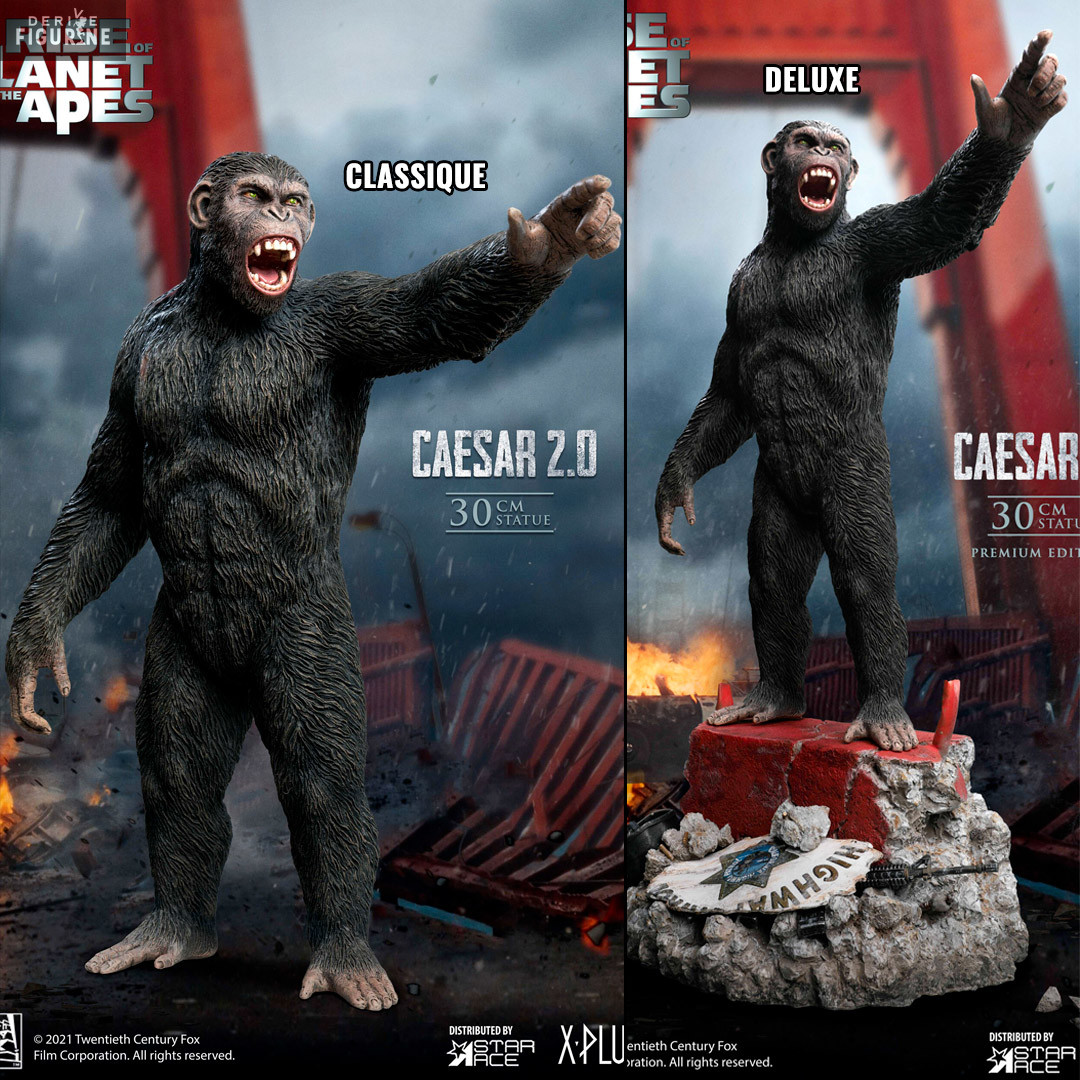  
août 2022
Estimation indicative de la date d'arrivée du produit dans nos locaux.
Fournisseur

Ce produit est en attente de livraison fournisseur.
Rise of the Planet of the Apes - Figure Caesar 2.0 Classic or Deluxe
Reference : 82427
Official Caesar 2.0 figure of your choice between the classic or deluxe version in vinyl which measures approximately 30 centimeters. It is from the Defo-Real collection. The manufacturer is X-Plus.
Release date: estimated arrival date in stock to August 2022.
Preorder = Book your product at the lowest price!
This product is in stock, shipping under 24h!*
* excluding weekends and holidays
Product on order : we can check for you if this product is in supplier stock or in preorder !
From the movie Rise of the Planet of the Apes, here is the impressive Caesar figure version 2.0. You have two choices, either the Classic with the figurine alone, or the Deluxe with a decorative base as a bonus! Caesar is known as the modified baby chimpanzee who is the leader of the Ape Uprising to eliminate the human threat.