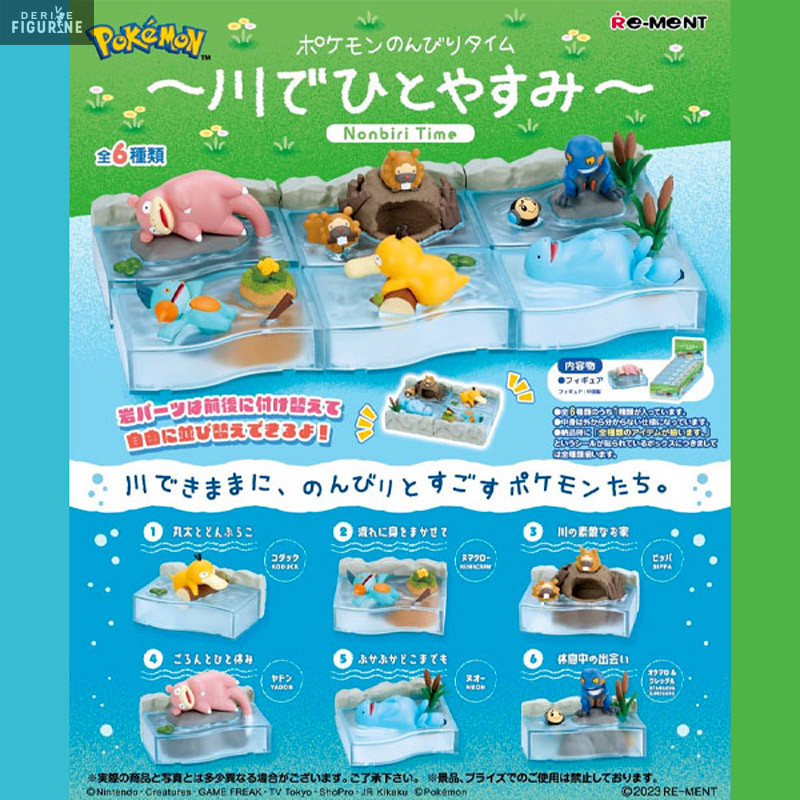  
Pokemon - Pack 6 figures Taking a break at the River, Terrarium
Reference : 15058
Official figures of Pokemon in PVC. They are from the Terrarium collection. The manufacturer is Re-Ment.
Release date: estimated arrival date in stock to April 2023.
What's more relaxing than taking a nice bath? For Pokemon, it's the same thing and that's good because they have a river in which to cool off. So you can admire Psyduck, Marshtomp, two Bidoof, Slowpoke, Quagsire and Tympole and Croagunk taking a dip and the whole thing makes for a really nice diorama.