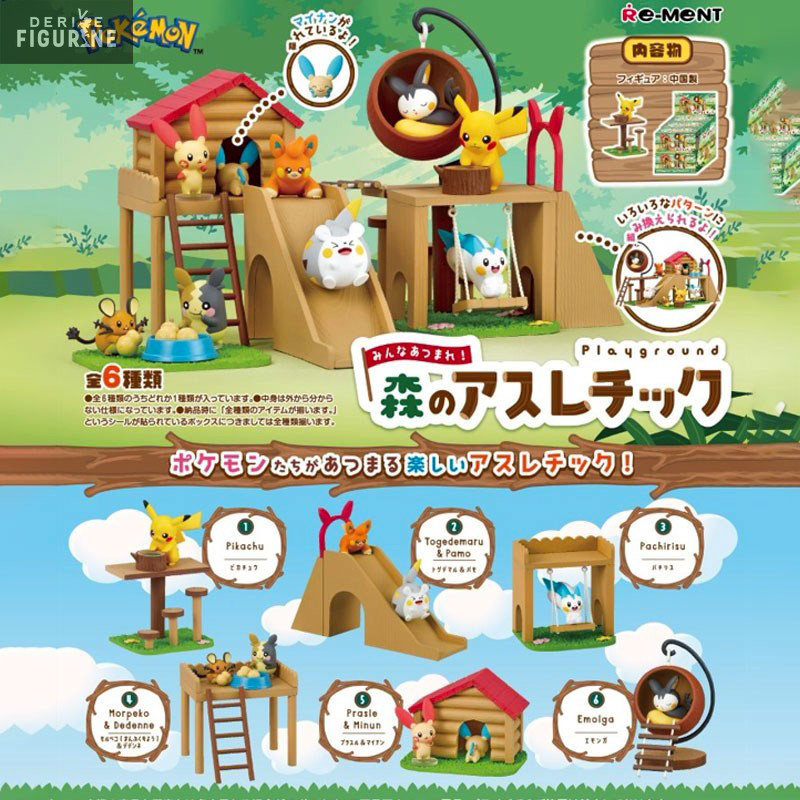  
Pokemon - Pack 6 figures Gather Round! Forest Athletic, Terrarium
Reference : 16065
Official figures of Pokemon Gather Round! Forest Athletic in PVC. They are from the Terrarium collection. The manufacturer is Re-Ment.
Release date: estimated arrival date in stock to January 2024.
The "Gather Round! Forest Athletic collection Terrarium" pack includes 6 adorable Pokémon figures that represent various creatures from the series. Here are the figures included in this lineup: Pikachu Togedemaru & Pawmi Pachirisu Morpeko (full belly mode) & Dedenne Plusle & Minun Emolga These figures are designed to recreate a dynamic and sporty forest atmosphere, offering Pokémon fans a captivating experience in the universe of these adorable creatures.