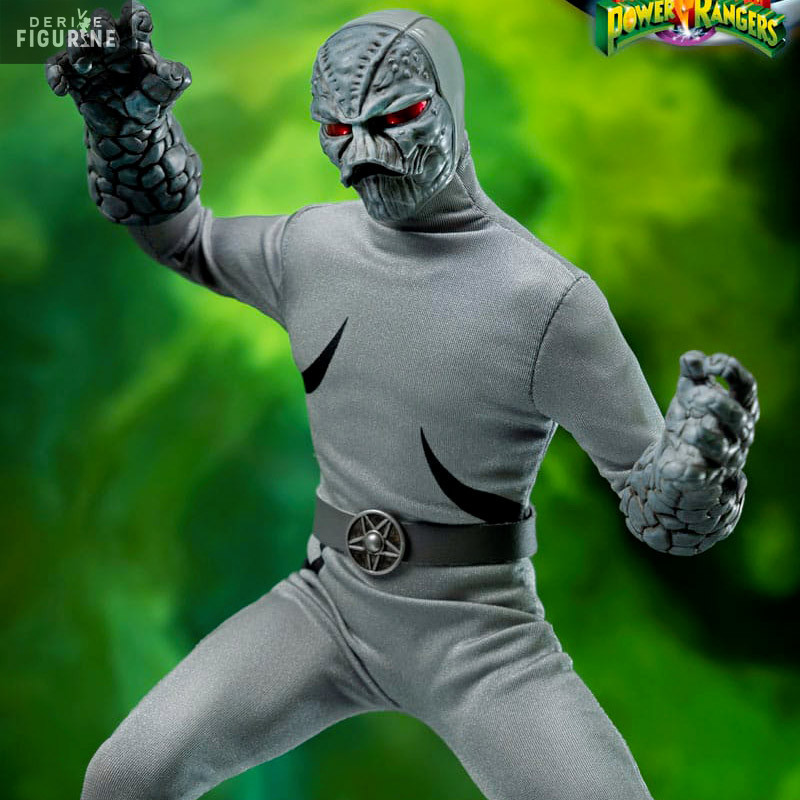  
Mighty Morphin Power Rangers - Putty Patroller figure, FigZero
Reference : 3Z05810W0
Official figure of Putty Patroller in PVC which measures approximately 30 centimeters high, scale 1/6. It is from the FigZero collection. The manufacturer is ThreeZero.
Release date : Estimated arrival to June 2024.
Immerse yourself in the action and adventure world of "Mighty Morphin Power Rangers" with the detailed Putty Patroller figure by FigZero. The Putty Patrollers are Rita Repulsa's fearsome minions, and this figure captures them in all their sinister glory. The Putty Patroller is shown in their signature outfit, with their gray stone texture making them durable and nearly indestructible. Their smooth, expressionless faces add a touch of mystery to their appearance. This figurine pays homage to these iconic antagonists of the series. The attention to detail in this figure is impressive, from the realistic sculpting of the stone texture to the Putty Patroller's menacing posture. Fans of "Mighty Morphin Power Rangers" will appreciate the faithfulness to the original design of these formidable enemies. Whether you're nostalgic for the original series or new to the Power Rangers universe, this figure is an exciting addition to your collection. She embodies the essence of the iconic antagonists that made the series a memorable success. Display it proudly as a reminder of the Power Rangers' epic battles against the forces of evil. An essential collector's item for fans of the franchise.