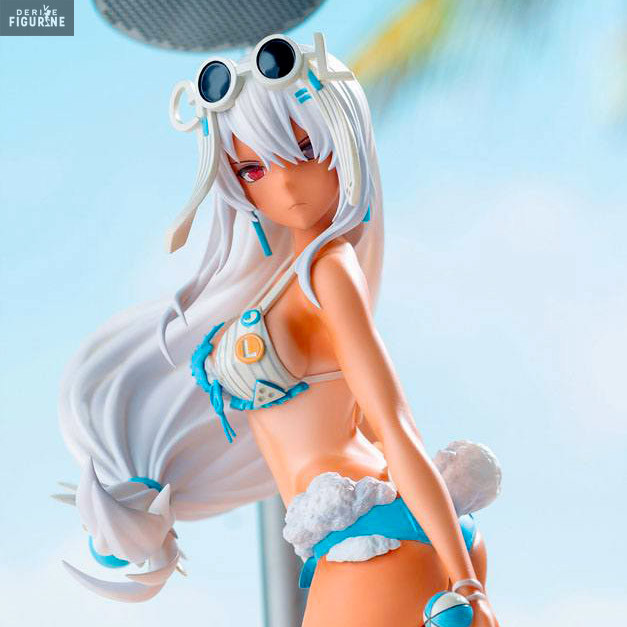  
Précommande
Précommande se termine le 2 Décembre 2021
0
Jours
0
Hrs
0
Min
0
Sec
septembre 2022
Estimation indicative de la date d'arrivée du produit dans nos locaux.
Préco

Ce produit est en précommande ! La promotion ne dure que le temps de la précommande.
PRE ORDER - Punishing: Gray Raven - Lucia figure, Crimson Abyss Everlasting Summer Mermaid
Reference : RBS19008
Official figure of Lucia in PVC which measures approximately 23 centimeters high, scale 1/7. The manufacturer is Ribose.
Release date: estimated arrival date in stock to September 2022.
Preorder = Book your product at the lowest price!
This product is in stock, shipping under 24h!*
* excluding weekends and holidays
Product on order : we can check for you if this product is in supplier stock or in preorder !
In summer, the sun shines and it gives you a nice tanned complexion. However, the other downside is that depending on the clothes you wear, you may end up with tan lines. This is precisely the case with Lucia, who has white ankles, as well as the mark of a different swimsuit than the one she is wearing. Anyway, she's getting rid of the sand by taking a little shower and she's really pretty. If she's one of your favorite characters in the Punishing: Gray Raven mobile game, you'll be glad you can count her in your collection.