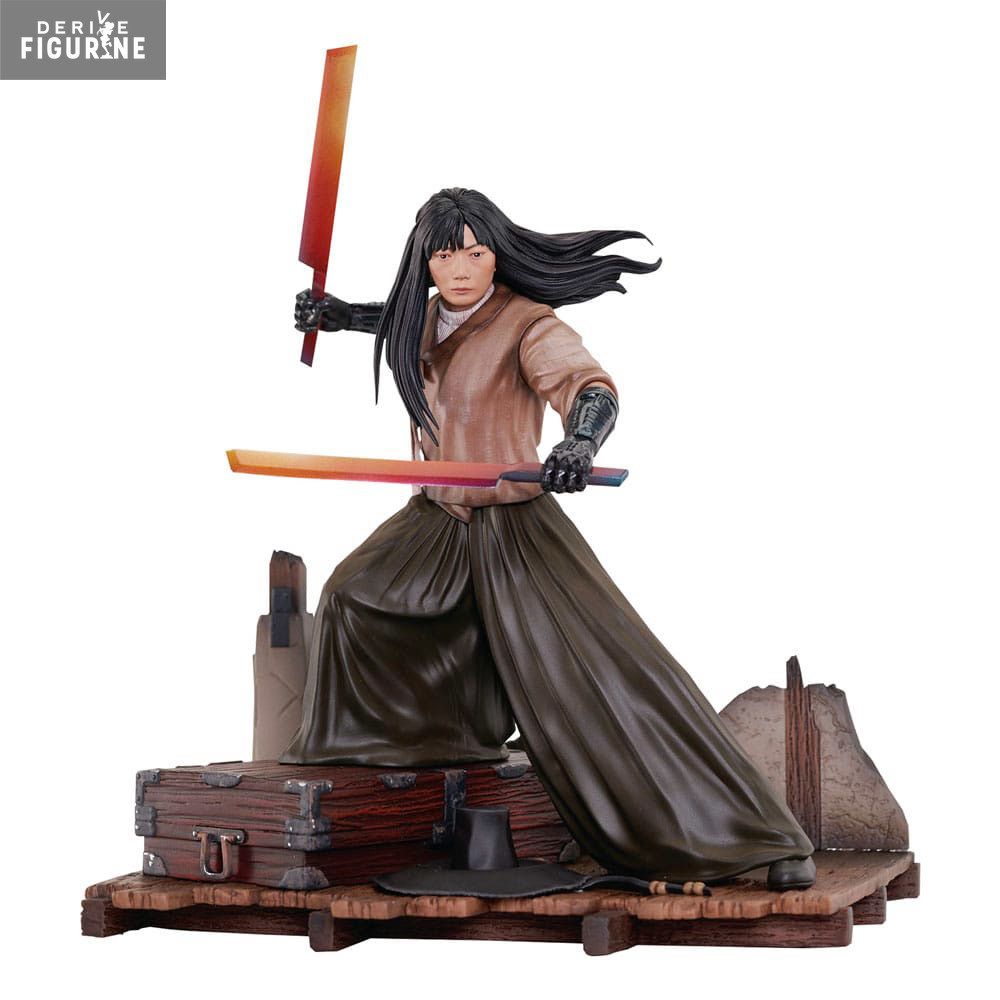  
Rebel Moon - Nemesis figure, Gallery Deluxe
Reference : DIAMNOV231995
Official figure of Nemesis in PVC which measures approximately 23 centimeters high. It is from the Gallery collection. The manufacturer is Diamond Select Toys.
Release date: estimated arrival date in stock to August 2024.
The Nemesis Gallery Deluxe figurine is a tribute to this formidable mechanical swordsman from the film Rebel Moon, played by Doona Bae. Armed with two flaming swords and equipped with powerful ancient gauntlets, she embodies the determination of the Veldt resistance. This Deluxe Edition features exquisite details and quality presentation for fans of this iconic warrior.