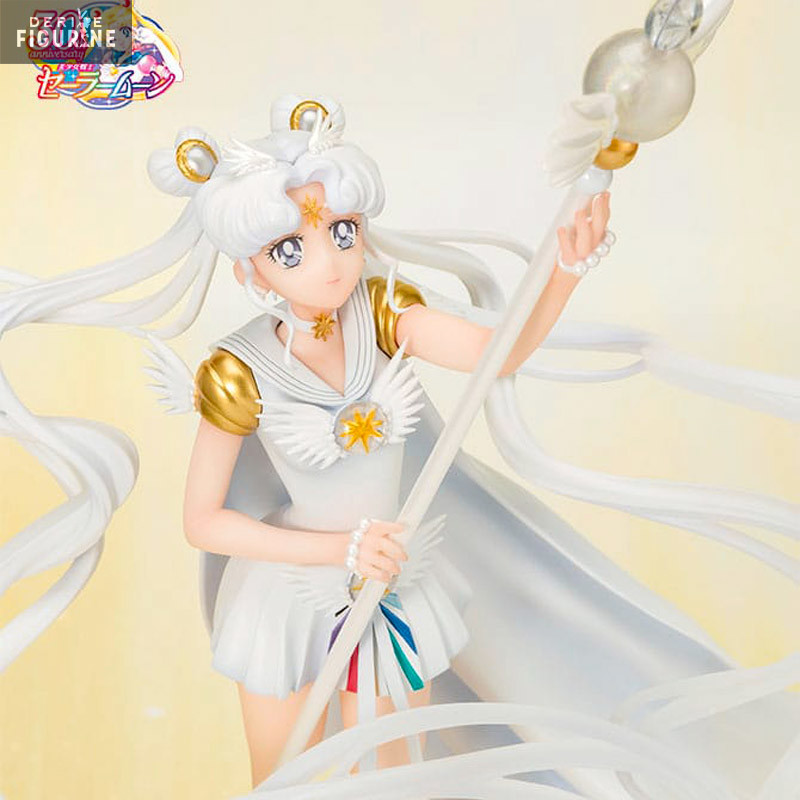  
Pre-order
Pre-order ends on 20 December 2023
PRE ORDER - Sailor Moon Cosmos - Figure Darkness calls to light, and light, summons darkness, FiguartsZERO Chouette
Reference : BTN66115-9
Official figure of Sailor Cosmos, Darkness calls to light, and light, summons darkness in PVC which measures approximately 24 centimeters high. It is from the FiguartsZERO collection. The manufacturer is Tamashii Nations.
Release date : Estimated arrival to August 2024.
Immerse yourself in the eternal battle between light and darkness with the magnificent Darkness Version Calls to Light, and Light, Summons Darkness Figurine from the FiguartsZERO Owl collection inspired by Sailor Moon Cosmos. This exquisite figurine captures the very essence of Sailor Moon Cosmos in a stunning depiction where the duality between light and dark is vividly brought to the fore. The Darkness Version features Sailor Moon in a majestic pose, evoking her timeless power and elegance. The fine detail, from the delicate folds of his outfit to the subtle nuances of color, brings this figure to life in a way that will delight the most discerning collectors. The angelic white hair fanned out behind her symbolizes the mystical and powerful side of Sailor Moon. The elegant base underlines the cosmic dimension of this unique figurine. The FiguartsZERO Chouette collection offers an exceptional level of quality, and this figurine is no exception, being an eye-catching centerpiece in your collection. Whether you're a long-time Sailor Moon fan or a lover of exceptional figures, the Darkness Version Calls to Light, and Light, Summons Darkness is a must-have. Add this iconic piece to your collection to celebrate the duality and timeless beauty of Sailor Moon Cosmos.