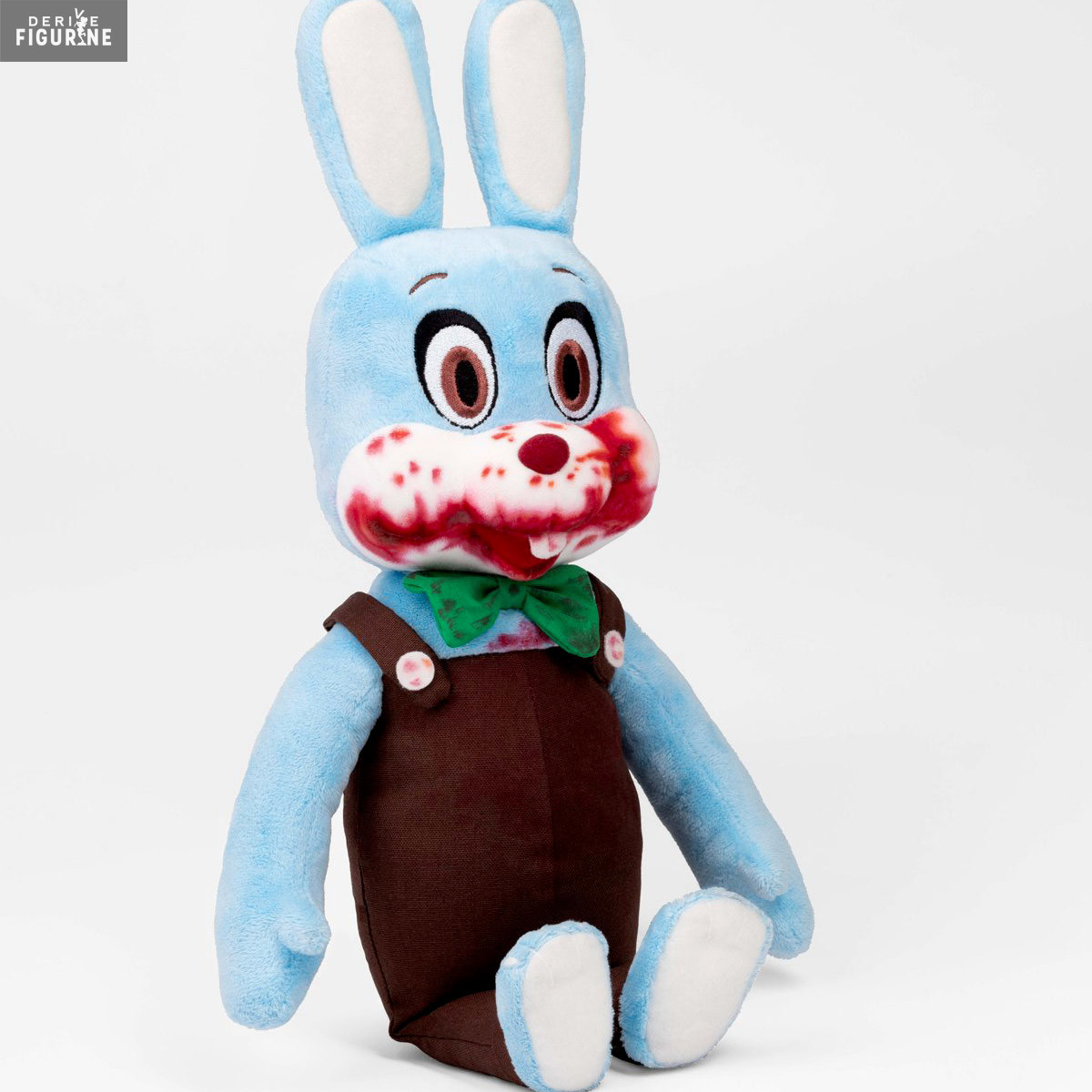  
Silent Hill - Robbie Blue the Rabbit plush
Reference : ITMLLAB340030
Official plush of Robbie Blue the Rabbit which measures approximately 41 x 15 x 10 centimeters. The manufacturer is ItemLab.
Release date : Estimated arrival to April 2023
Robbie the Rabbit is a key character from the Silent Hill saga and who is a mascot of an amusement park and here he is presented here in an adorable plush in his blue version. He's a cute rabbit but quite disturbing as he is covered in blood... from the height of his 40 centimeters, he will delight fans of the horrific Silent Hill license and will bring sweetness in his own way.