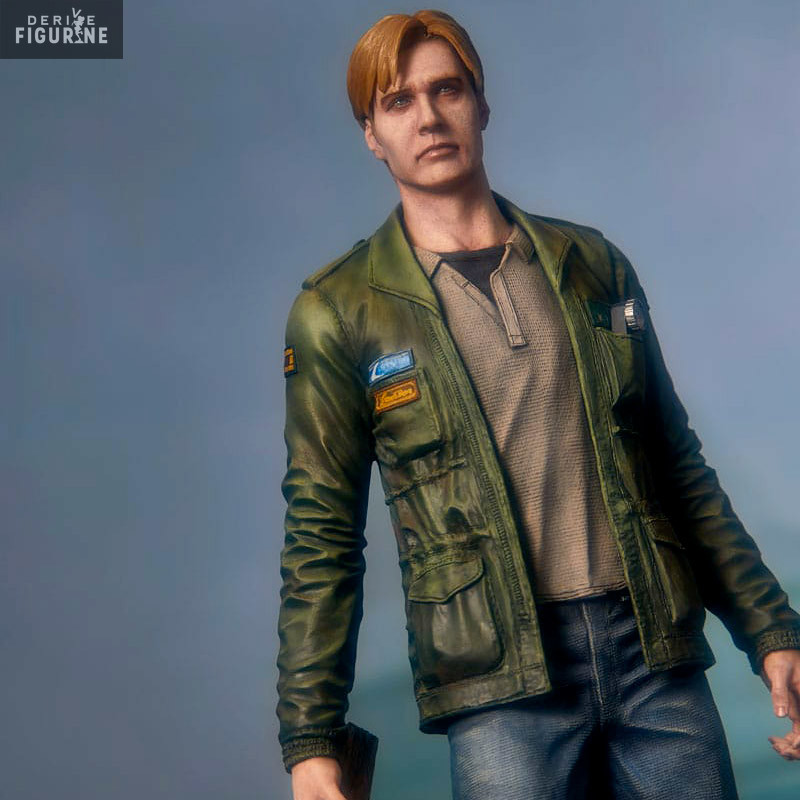  
Silent Hill 2 - Figure James Sunderland
Reference : SEN46724GC
Official figure of James Sunderland in PVC, which measures about 31 centimeters high, scale 1/6. The manufacturer is Gecco.
Release date: estimated arrival date in stock to february 2024.
Silent Hill 2 has the charismatic James Sunderland as its main hero, a 29-year-old man who goes in search of his wife Mary, who died three years ago and who manages to write her a letter after that... He joins her in the mysterious city of Silent Hill where everything will turn to horror. Here is his ultra detailed figurine!