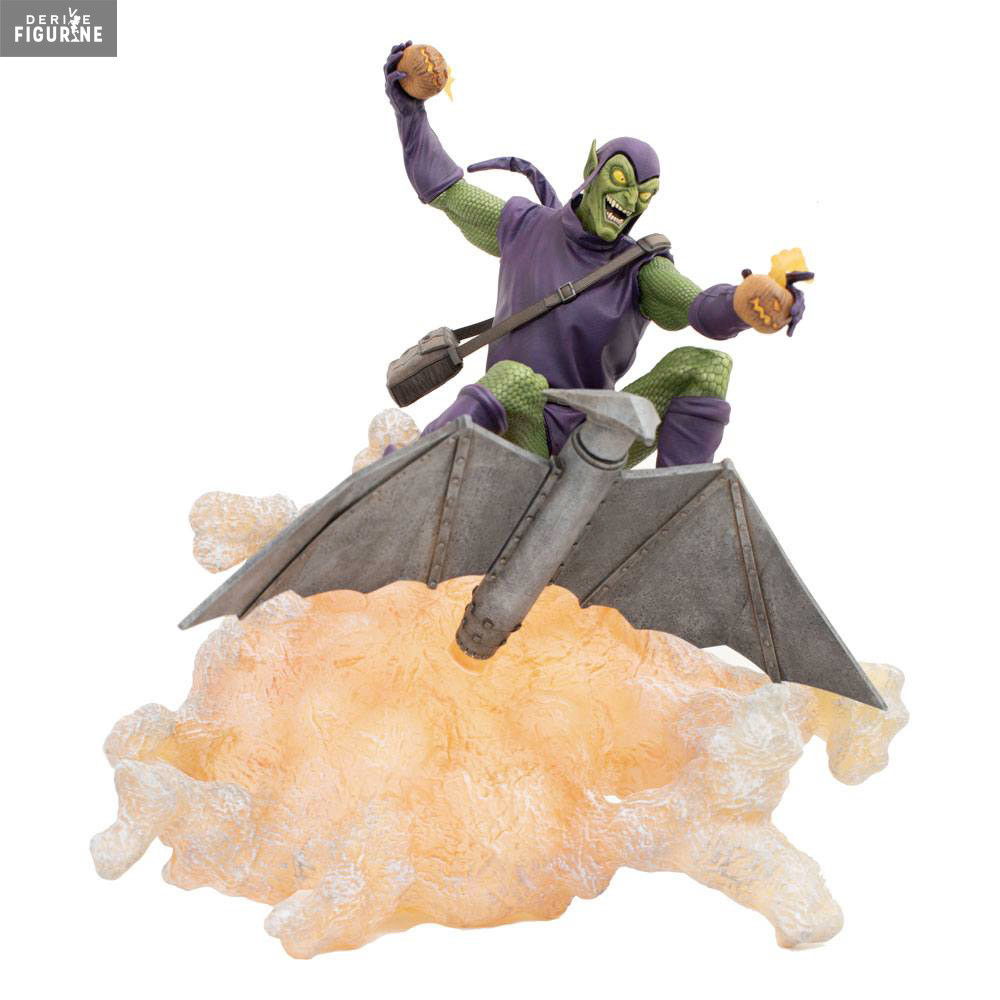  
août 2022
Estimation indicative de la date d'arrivée du produit dans nos locaux.
Fournisseur

Ce produit est en attente de livraison fournisseur.
Marvel, Spider-Man - Green Goblin figure, Gallery Deluxe
Reference : DIAMJAN221991
Official figure of Green Goblin in PVC. It is from the Gallery Deluxe collection. The manufacturer is Diamond Select Toys.
Release date: estimated arrival date in stock to August 2022.
Preorder = Book your product at the lowest price!
This product is in stock, shipping under 24h!*
* excluding weekends and holidays
Product on order : we can check for you if this product is in supplier stock or in preorder !
Norman Osborn is a rich man who experimented with Doctor Stromm but it got a little bad. Since then, he has a bit of two personalities and what we can say is that he has a huge hatred against Spider-Man. Here, he took his pumpkin bombs and his jet glider and the rendering is really nice.