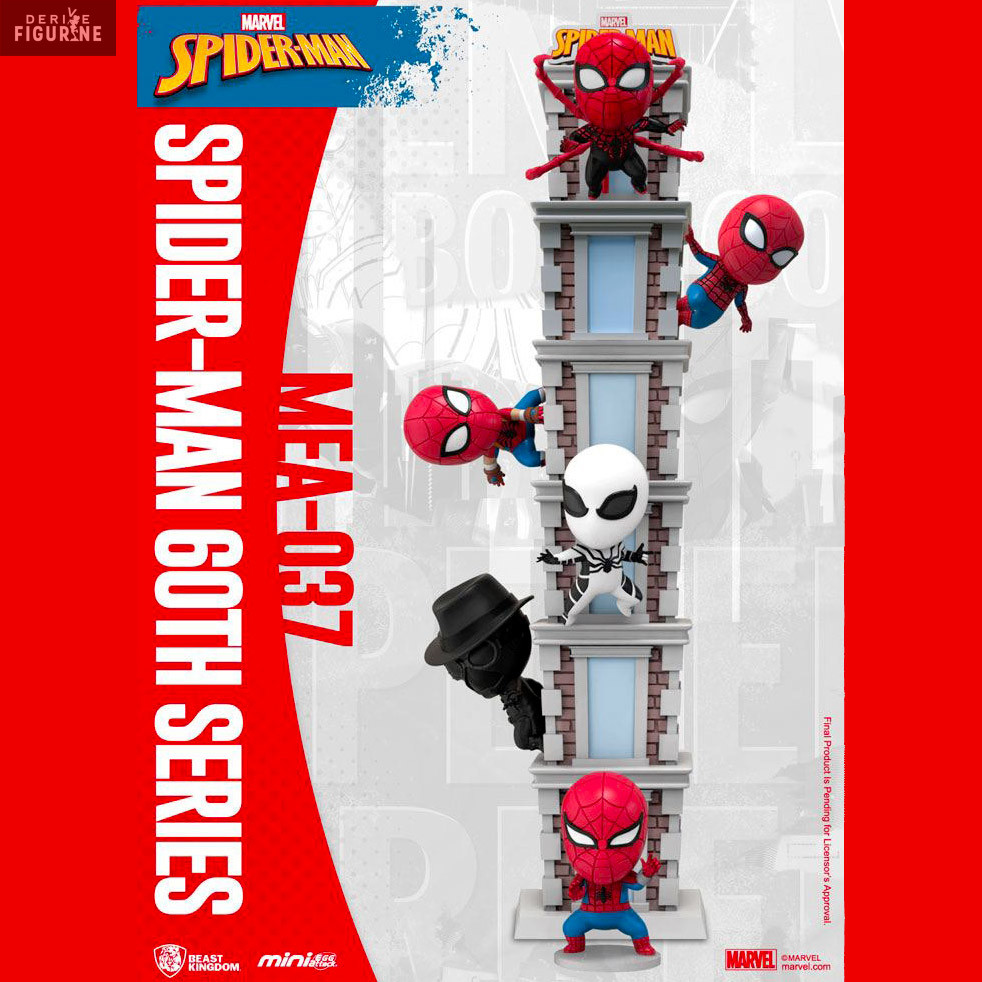  
Pre-order
Pre-order ends on 7 July 2022
PRE ORDER - Marvel - Spider-Man random figure 60th Anniversary, Mini Egg Attack
Reference : BKDMEA-037
Official and random figure of Spider-Man in PVC which measures approximately 6 centimeters high. It comes from the Mini Egg Attack collection. The manufacturer is Beast Kingdom.
Release date: estimated arrival date in stock to April 2023.
Spider-Man fans will be in heaven as they can get cute minifigures of different versions of him. You therefore have the possibility of having the Black Spider-Man, the Classic, the Superior, the Future Foundation, the Japanese or even the Spider-Clan. In addition to this, you therefore have the possibility of recreating a building facade on which they are climbing.