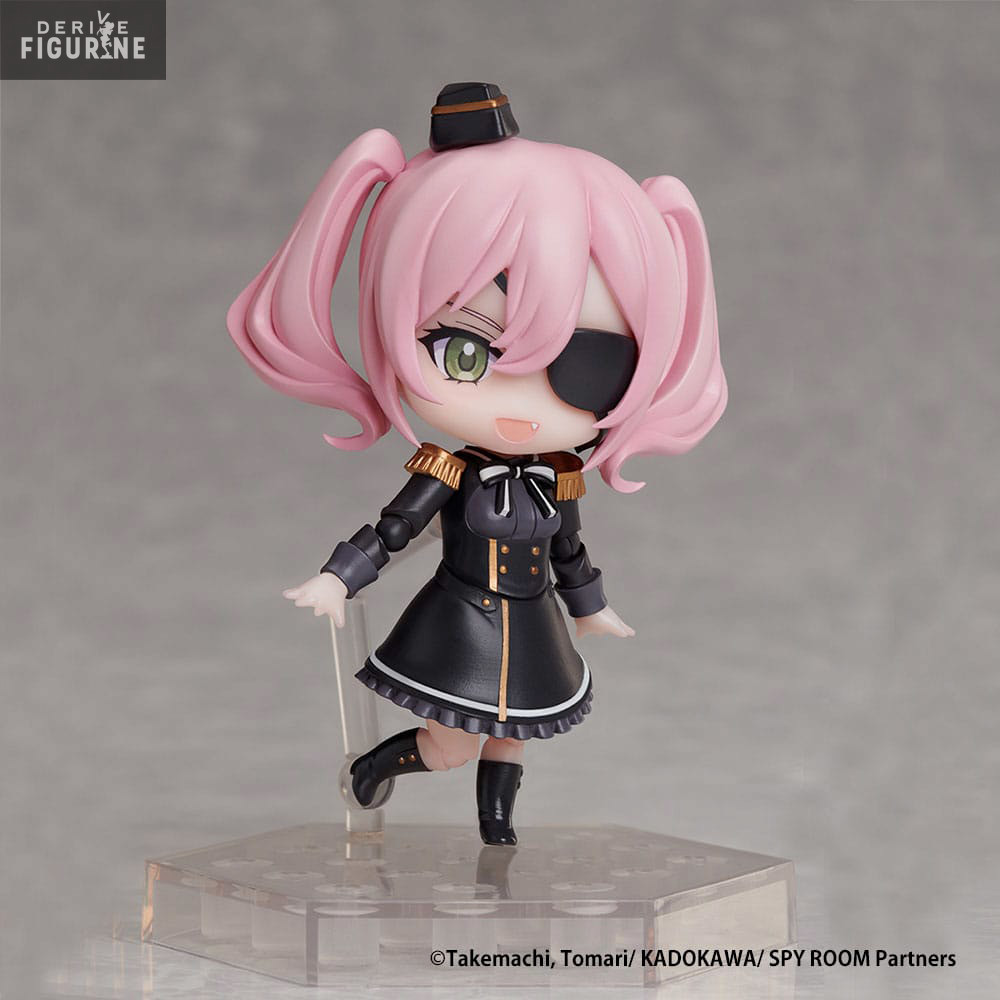  
Pre-order
Pre-order ends on 13 October 2023
PRE ORDER - Spy Classroom - Figure Annette, Dform
Reference : ELCO28072
Official figure of Annette which measures approximately 9 centimeters high. It is from the Dform collection. The manufacturer is Elcoco.
Release date: estimated arrival date in stock to April 2024.
The Annett figurine from the Dform collection in Spy Classroom represents a unique and intriguing character from the series. Annette may seem innocent and adorable at first glance, but she is actually a free spirit with an elusive personality. Annette lives her life without following any particular philosophy or morality, she does what interests her at the moment. She lost her memory of her life before entering the spy academy, meaning she never developed or retained any particular values. Annette's Dform figure perfectly captures this complexity and eccentricity, making her a fascinating addition to any collection. The Dform are articulated figurines in chibi format, which allows you to recreate various poses for this unique character.