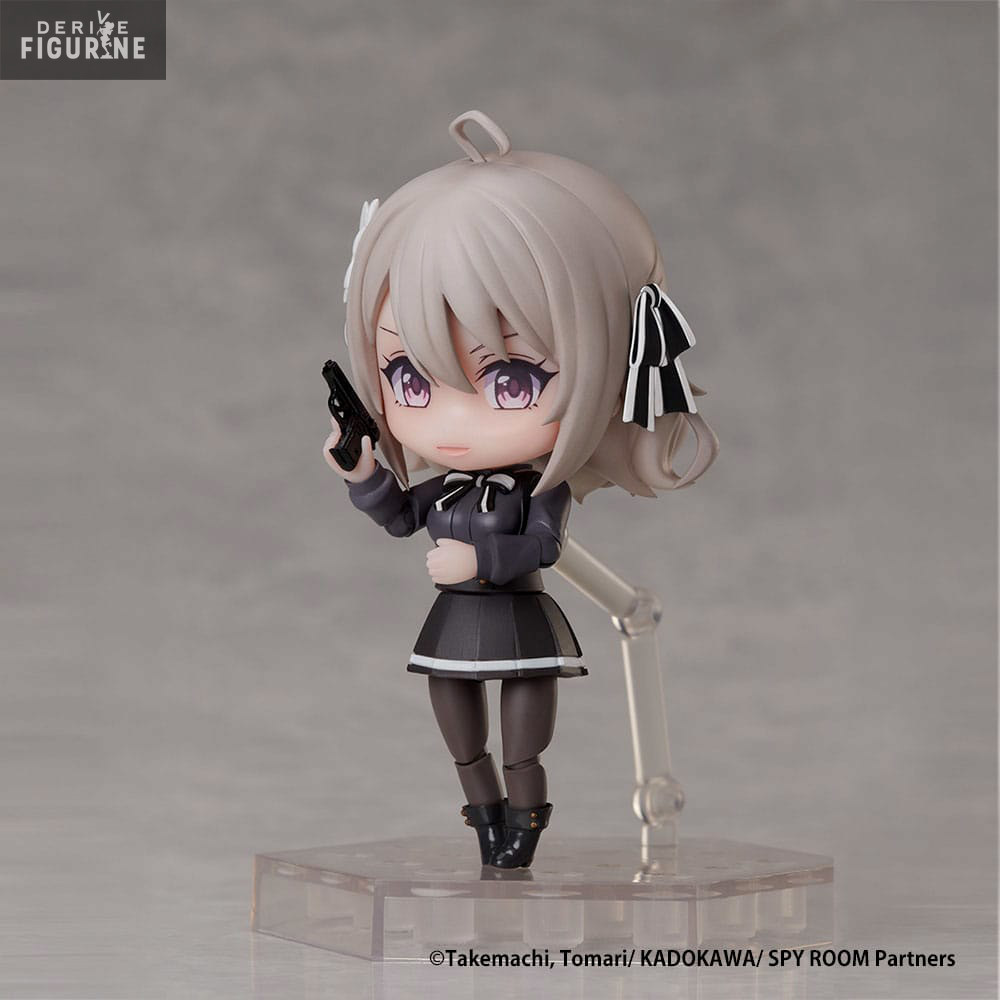  
Pre-order
Pre-order ends on 13 October 2023
PRE ORDER - Spy Classroom - Figure Lily, Dform
Reference : ELCO28071
Official figure of Lily which measures approximately 9 centimeters high. It is from the Dform collection. The manufacturer is Elcoco.
Release date: estimated arrival date in stock to April 2024.
The Lily figurine from the Dform collection in Spy Classroom represents a dynamic and energetic character. Lily, full name Hanazono, is Lamplight's team leader and member of the Operations Squad. Lily is a kind, energetic and impulsive girl, characterized by a strangely positive attitude that is best summed up by the "anything goes" philosophy. This often puts her in delicate situations. Despite her klutzitude, Lily sometimes acts without thinking, even if she knows the right course of action. Lily's Dform figure captures her energy and uniqueness, making her an exciting addition to any Spy Classroom collection. Dform figures are articulated and in chibi format, which allows you to recreate different poses for this lively character.