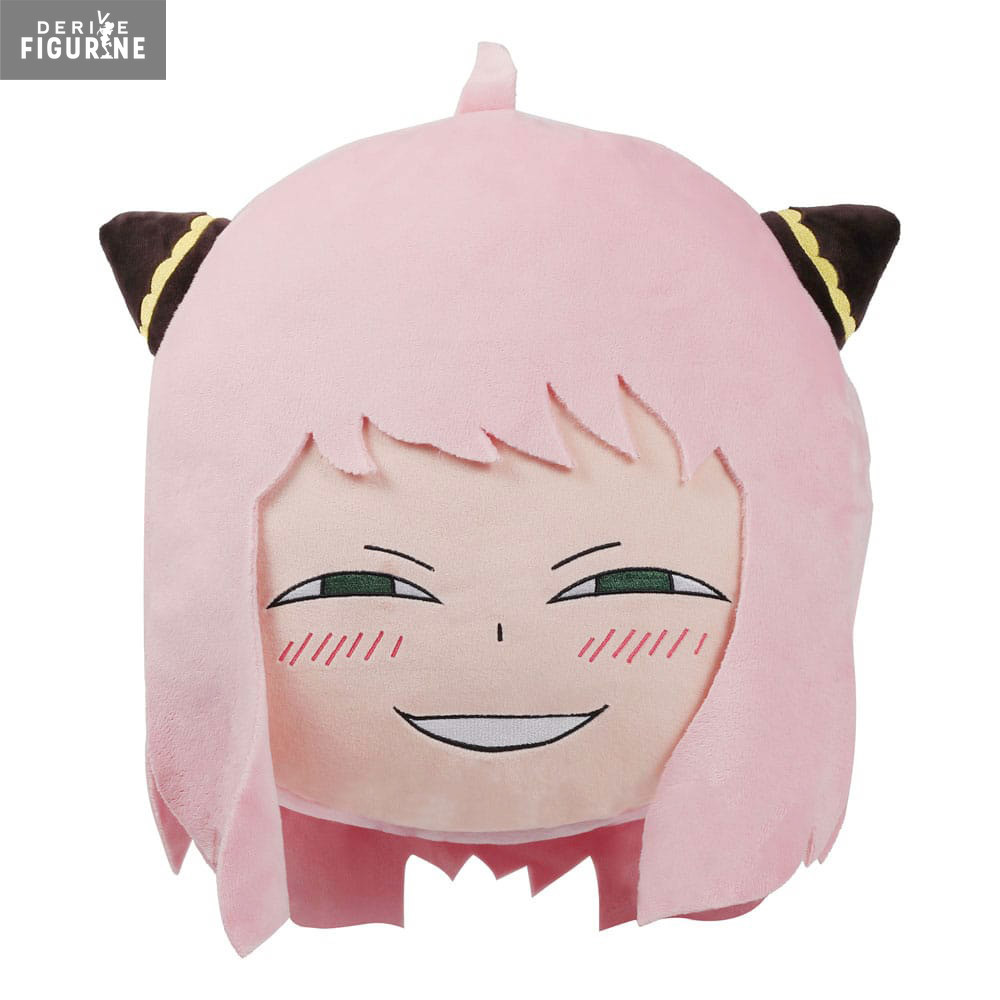  
Spy x Family - Anya 3D cushion
Reference : SAKA53291
Official cushion of Anya in polyester measuring approximately 44 x 43 centimeters. The manufacturer is Sakami.
Release date: estimated arrival date in stock to January 2024.
Bring the sweetness and adorableness of Anya Forger, one of the beloved characters from 'Spy x Family', into your space with the Anya Head 3D Cushion. This unique cushion captures Anya's distinctive cuteness, with a faithful reproduction of her head in a three-dimensional format. Her charming face and big innocent eyes add a touch of sweetness wherever you place this pillow. Whether you're a fan of anime, manga, or just kawaii characters, Anya's 3D Head Cushion is a great way to celebrate your affection for 'Spy x Family'. Use it to decorate your living space, add a playful touch to your collection, or just to warm your heart every time you see it. Treat yourself or a friend to this cute and adorable cushion that evokes the happy spirit of Anya in 'Spy x Family'."