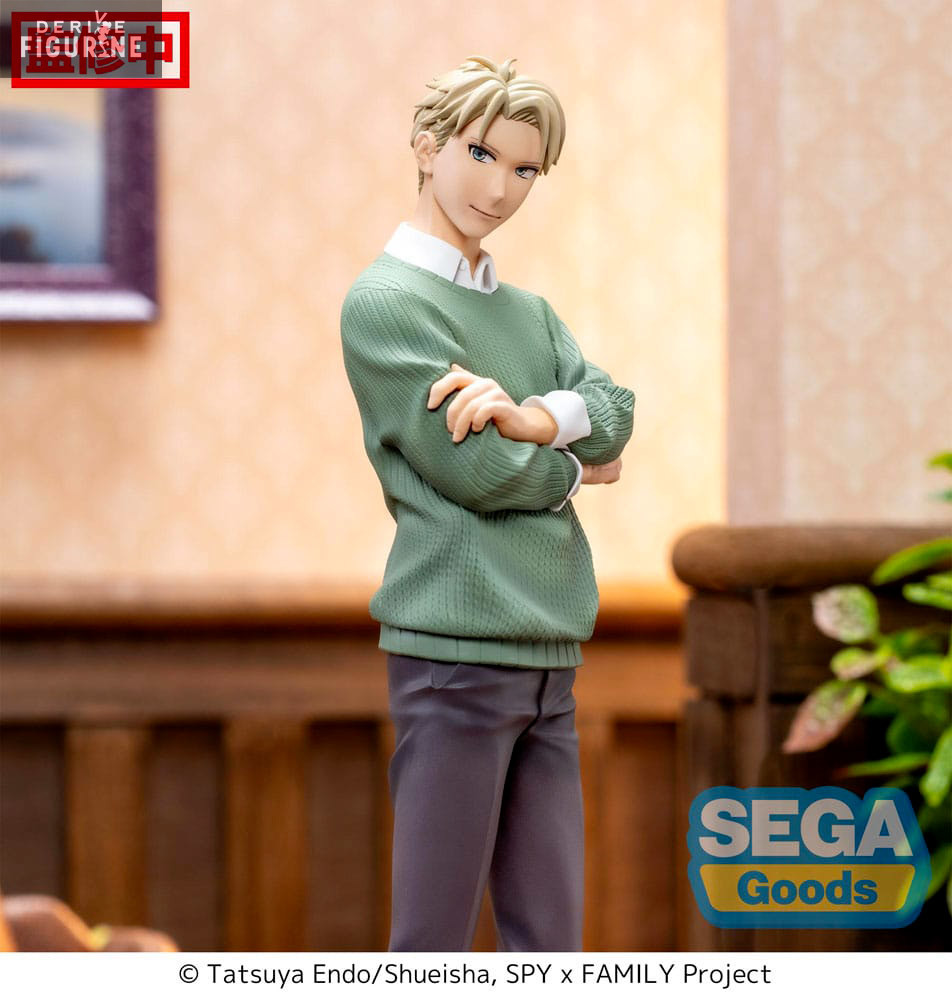  
Spy × Family - Loid Forger figure Season 1 Cours 2 ED Coordination, Luminasta
Reference : SEGA54457
Official figure of Loid Forger in PVC which measures approximately 22 centimeters high. It is from the Luminasta collection. The manufacturer is SEGA.
Release date: estimated arrival date in stock to July 2024.
Immerse yourself in the captivating world of "Spy × Family" with the Luminasta figure featuring Loid Forger in an iconic pose. This exquisite figurine captures the charismatic presence of Loid Forger in a scene from Season 1 called Course 2 ED Coordination. Loid Forger, the series' wily protagonist, is beautifully depicted in a standing position with his arms crossed, evoking the intrigue and mystery surrounding his character. The carefully crafted details, from facial features to stylish outfit, reflect the essence of the character as he appears in Season 1. The Luminasta figure offers artisanal quality with high-quality materials, creating a collector's item which attracts attention and fits perfectly with the aesthetic of "Spy × Family". Subtle color nuances and detailed finishes add a touch of realism to this depiction of Loid Forger. Whether you're an avid fan of "Spy × Family" or new to the exciting world of Loid Forger, this Luminasta figure is an exceptional addition to any collection. Proudly display Loid in this iconic pose, recalling memorable moments from Season 1, Course 2, and immerse yourself in the gripping storyline of this acclaimed series.