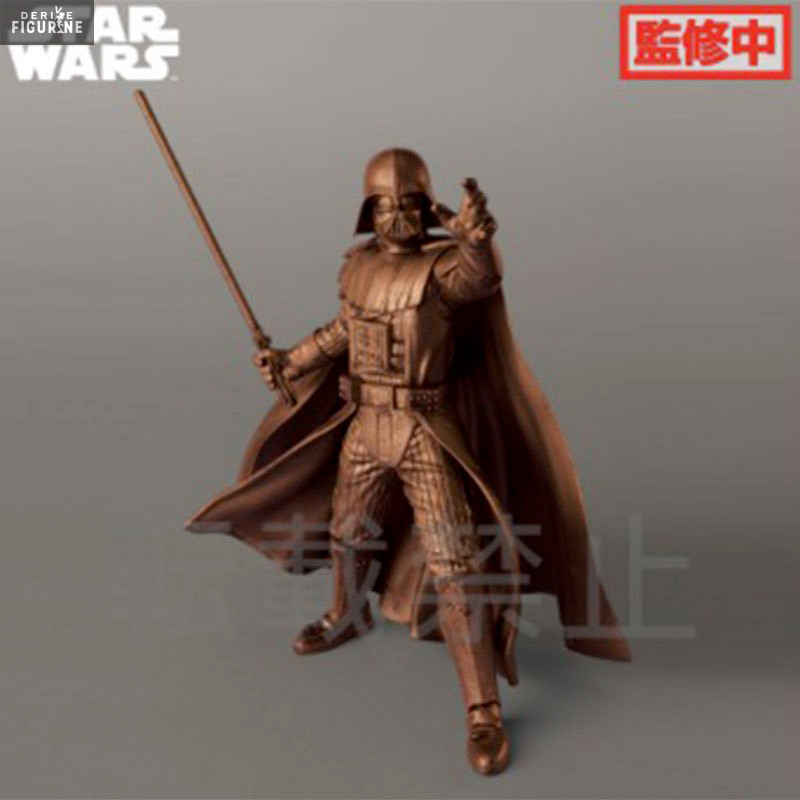  
Précommande
Précommande se termine le 10 Décembre 2021
0
Jours
0
Hrs
0
Min
0
Sec
mai 2022
Estimation indicative de la date d'arrivée du produit dans nos locaux.
Préco

Ce produit est en précommande ! La promotion ne dure que le temps de la précommande.
PRE ORDER - Star Wars - Darth Vador figure, Bronze
Reference : 11599
Official figure of Darth Vador in PVC measuring approximately 21 centimeters high. The manufacturer is SEGA.
Release date: estimated arrival date in stock to May 2022.
Preorder = Book your product at the lowest price!
This product is in stock, shipping under 24h!*
* excluding weekends and holidays
Product on order : we can check for you if this product is in supplier stock or in preorder !
Star Wars fans are going to be happy to be able to afford a minifigure of the iconic character of the Dark Side of the Force. You will have understood that it is indeed Darth Vader and on the other hand, what is quite nice is that it is bronze in color.