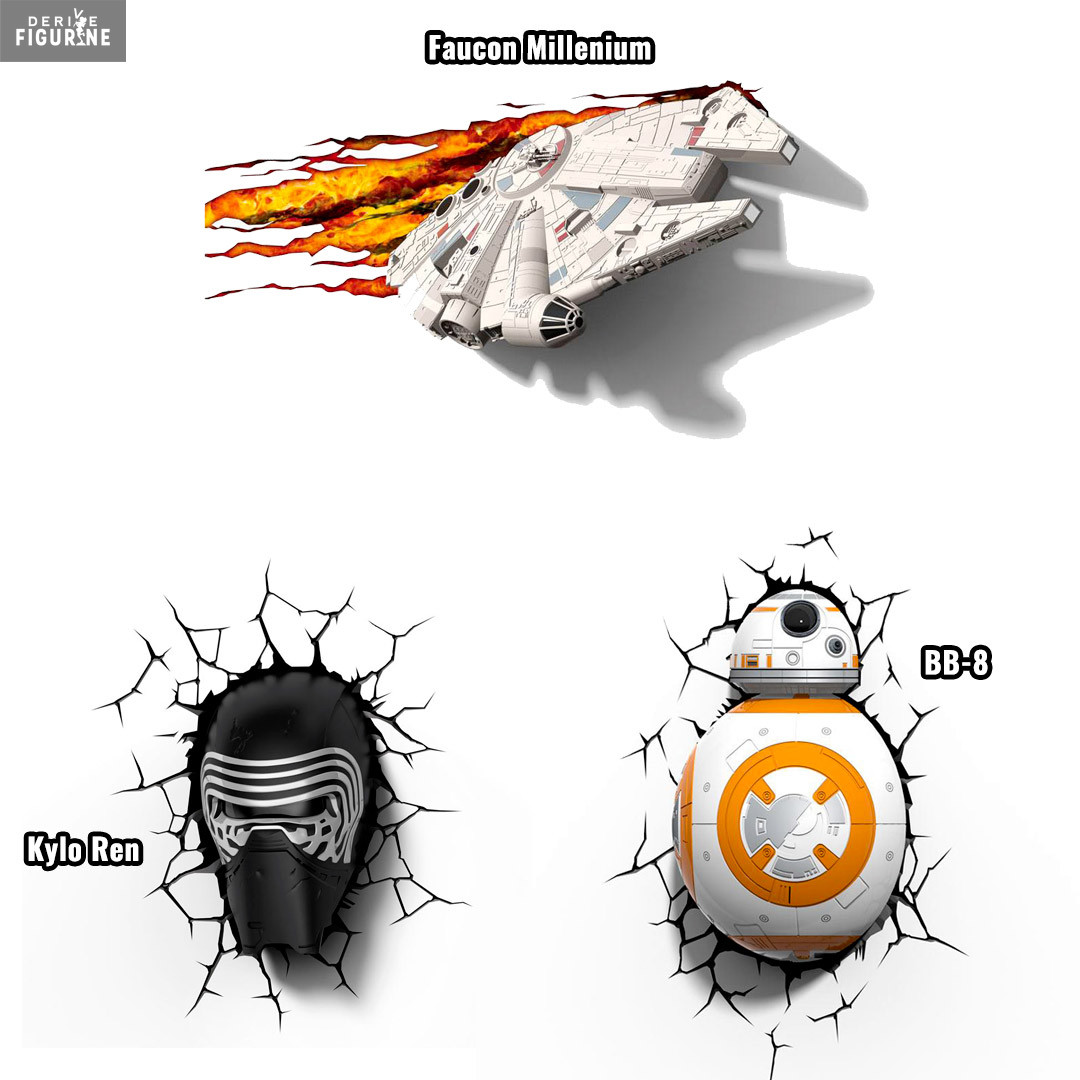  
Star Wars - BB-8, Millennium Falcon or Kylo Ren 3D lamp
Reference : 3DL50021
Official Star Wars lamp of your choice between BB-8, Millennium Falcon or Kylo Ren. The manufacturer is 3Dlight.
Release date: estimated arrival date in stock to September 2022.
The Star Wars universe is in light with these superb lamps to accompany you in the darkest nights. If you are a Star Wars fan, you are lucky since you have the possibility of offering yourself 3D lamps. The first choice is therefore BB-8, the droid that carries within it the map to find Luke Skywalker. The second is the Millennium Falcon, the ship of the no less famous smuggler Han Solo, which is on fire. Finally, the last choice is Kylo Ren who has gone to the dark side of the force. Each lamp comes with a wall effect and two fixing pegs and operates on three AA batteries (not included).