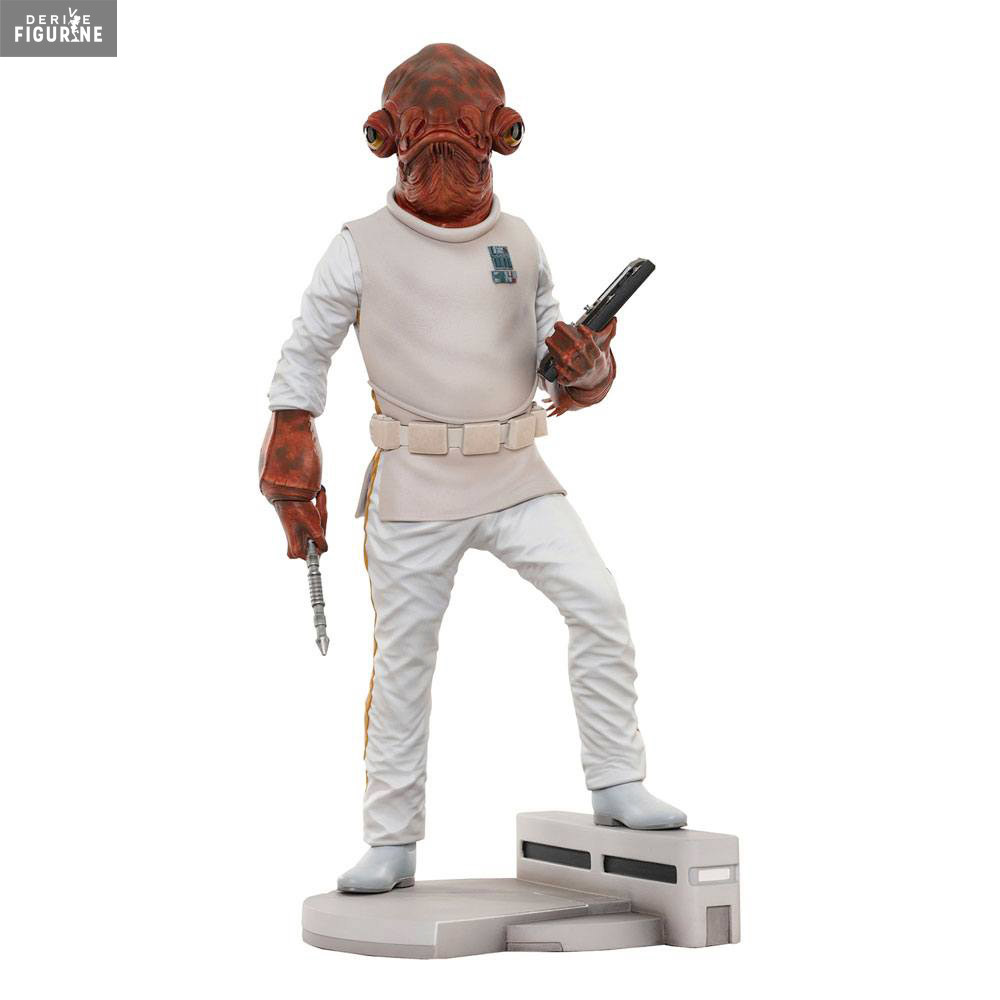  
Pre-order
Pre-order ends on 18 December 2022
PRE ORDER - Star Wars Episode VI - Admiral Ackbar figure, Milestones
Reference : GENTDEC222081
Official figure of Admiral Ackbar which measures approximately 30 centimeters high, scale 1/6. It is from the Milestones collection. The manufacturer is Gentle Giant.
Release date: estimated arrival date in stock to July 2023.
Admiral Gial Ackbar is of the Mon Calamari race and he is also and above all a very gifted tactician. He was also one of the leaders during the clone wars, the galactic civil war and the conflict between the resistance and the first order. Here you can see it standing proudly in front of you and not many of you will be able to admire it as it is limited to just 1,000 copies.