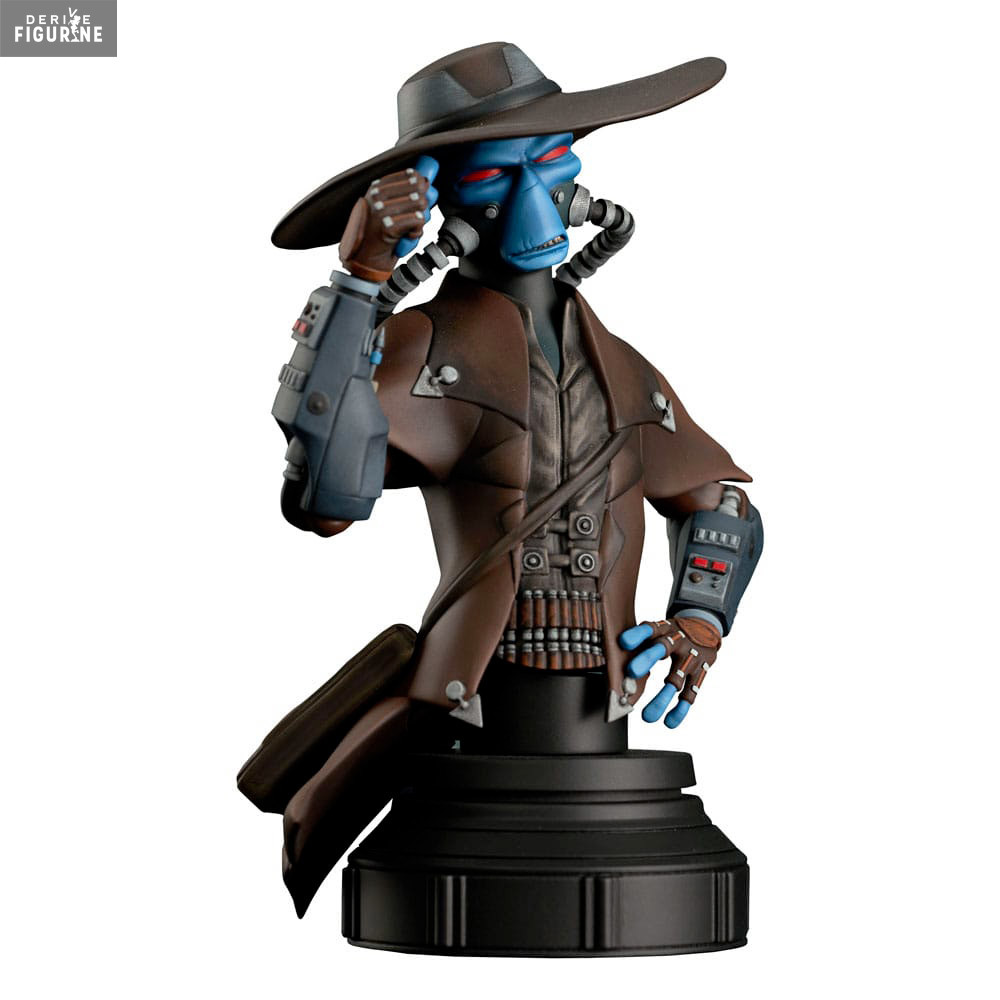  
Star Wars The Clone Wars - Buste Cad Bane
Reference : GENTMAR232346
Official bust of Cad Bane in resin which measures approximately 16 centimeters high, scale 1/7. The manufacturer is Gentle Giant.
Release date: estimated arrival date in stock to September 2023.
Limited to 3,000 copies worldwide, here is the new Star Wars The Clone Wars bust of the bounty hunter Cad Bane in a slightly more relaxed and classy pose! Cad Bane is a Duros mercenary and he is considered in the industry as one of the best bounty hunters...