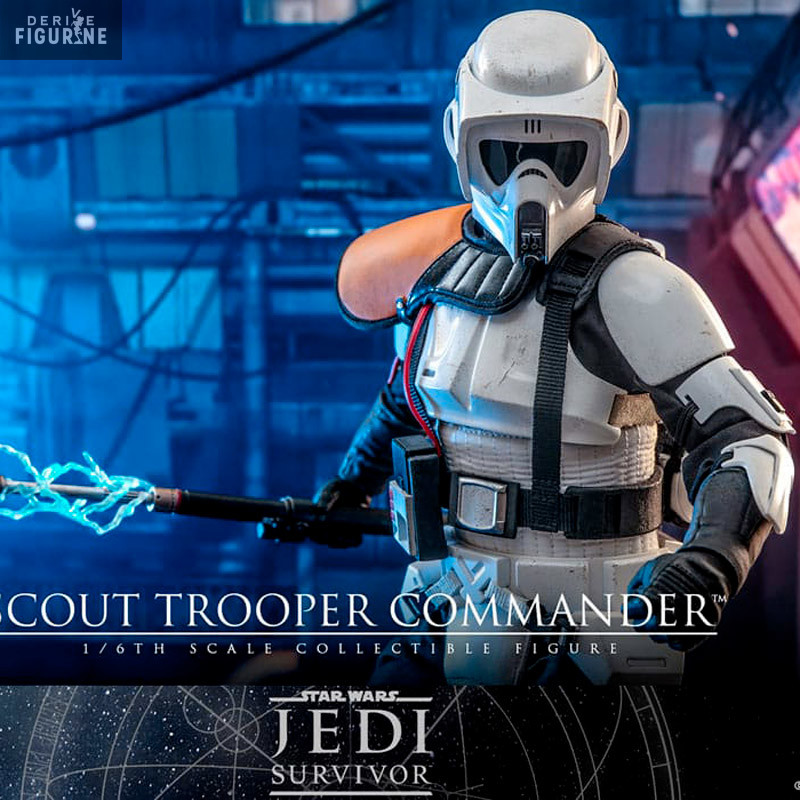  
Star Wars: Jedi Survivor - Figure Scout Trooper Commander, Videogame Masterpiece
Reference : HOT912278
Official figure Scout Trooper Commander (~ 30 cm), scale 1/6. The manufacturer is Hot Toys.
Release date: estimated arrival date in stock to September 2024.
Star Wars: Jedi Survivor is a successful video game that represents the world of Star Wars in a very beautiful way with a really cool adventure to live, among its Trooper soldiers, there is the Scout Trooper Commander and here he is adapted as a figurine in the Videogame Masterpiece collection. He is an IN GAME enemy also present in the previous game, namely Fallen Order, and he is a soldier with incredible endurance and capable of blocking and parrying many attacks!