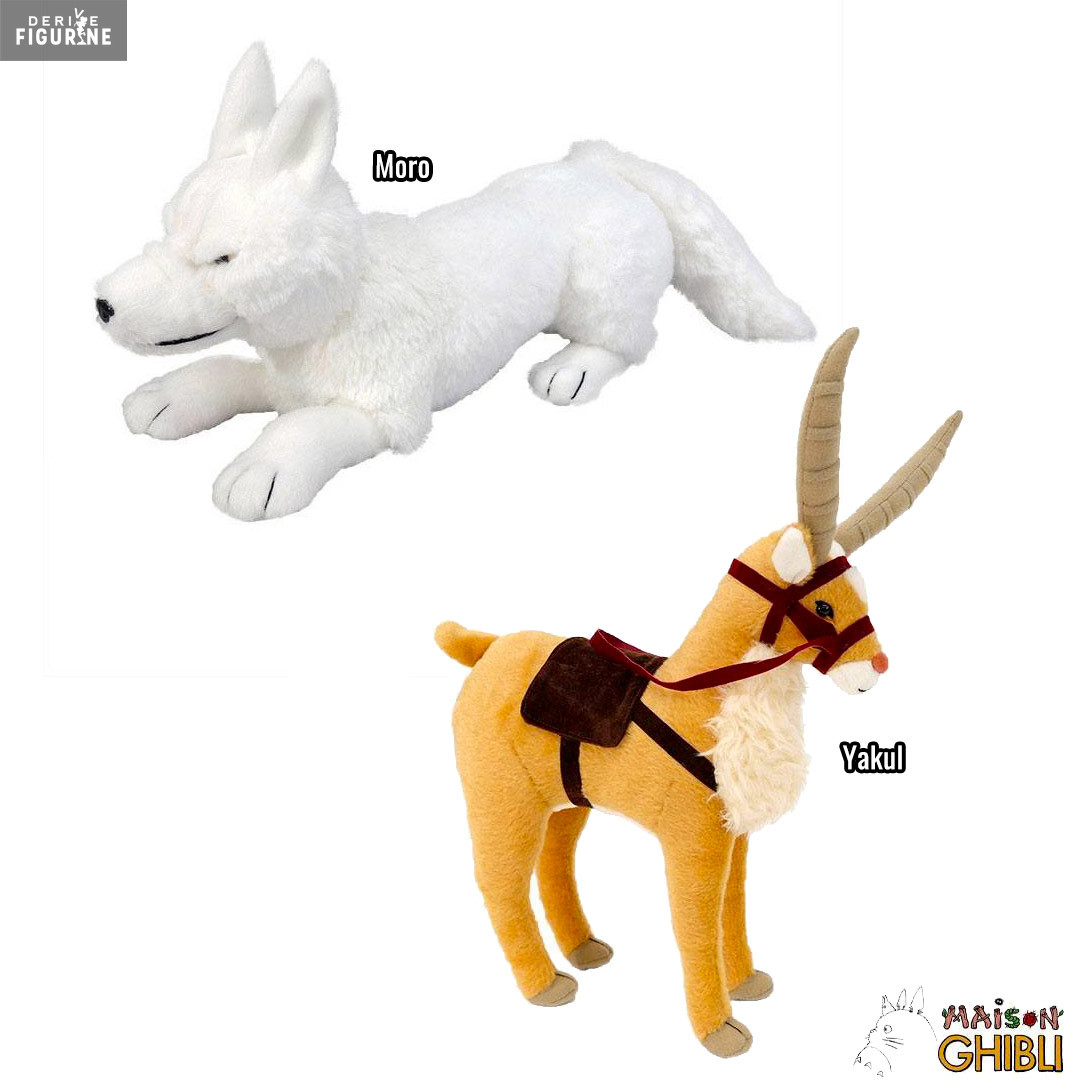  
Princesse Mononoké - Plush Moro Wolf or Yakul Yakkuru
Reference : S-4519
Official plush of your choice between Moro Wolf (~ 37x17x18,5 cm) ou Yakul Yakkuru (~ 25x12x34 cm) in 100% polyester. The manufacturer is Sun Arrow.
Release date : Estimated arrival to January 2023
If you like stuffed animals then these two will make you crack! Straight from the Princess Mononoke universe, find Moro (Moro no Kimi) and Yakul (Yakkuru). Moro is a wolf over 400 years old, she is the goddess of the mountain wolves. She protects the forest from humans and does not carry them in her heart, despite everything she has the ability to speak their language and understand them. Yakul is a mix between a Yak and an Ibex invented completely for the film. He serves as Ashitaka's mount and is completely devoted to him. In addition to being a humble animal, he is very smart and knows where he should not step. Fall in love with these magnificent animals with a tender heart and make room for them to enjoy their super soft texture!