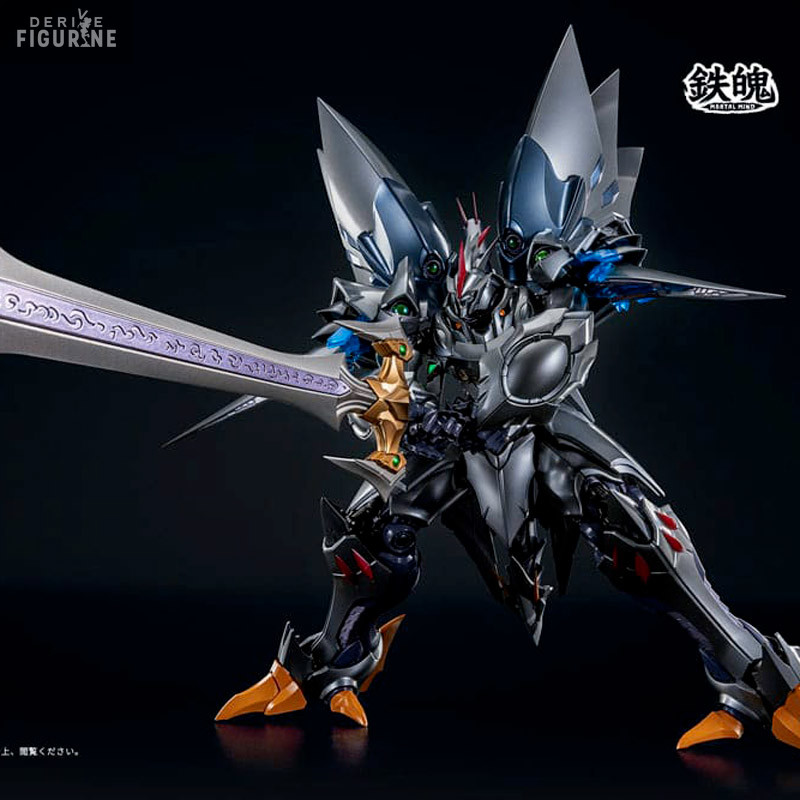  
Super Robot Wars Taisen OG - Cybaster figure, Spirit Possession
Reference : CCST07033
Official figure of Cybaster in PVC/metal which measures approximately 23 centimeters. The manufacturer is CCS Toys.
Release date: estimated arrival date in stock to February 2024.
The Cybaster figure is inspired by the Super Robot Wars video game. It depicts the character of Cybaster in a captivating and daring outfit. The figure captures the unique aesthetic of the gaming universe, providing fans with an accurate and detailed representation of the character. With its eye-catching design and attention to detail, this figure adds a dynamic touch to any Super Robot Wars-related collection.
- Cybaster (Spirit Possession Ver.) figure body
- Circuit breaker
- Large Familiar x 2
- "Laplace Demon Mode" Shoulder Effect Parts (L) x 2
- "Laplace Demon Mode" shoulder effect pieces (S) x 2 pairs
- "Laplace Demon Mode" Leg Effect Parts x 2
- Optional handpieces x 2 pairs
- Effect for Chat
- Hexagram Effect Parts for High Familiar x 2
- Jet Flame Effect Parts for Grand Pet x 2
- Display for the Grand Familiar x 2
- Hexagram display (with LED)
- Gasket for presentation base x 2
- Support for presentation base (long/short)