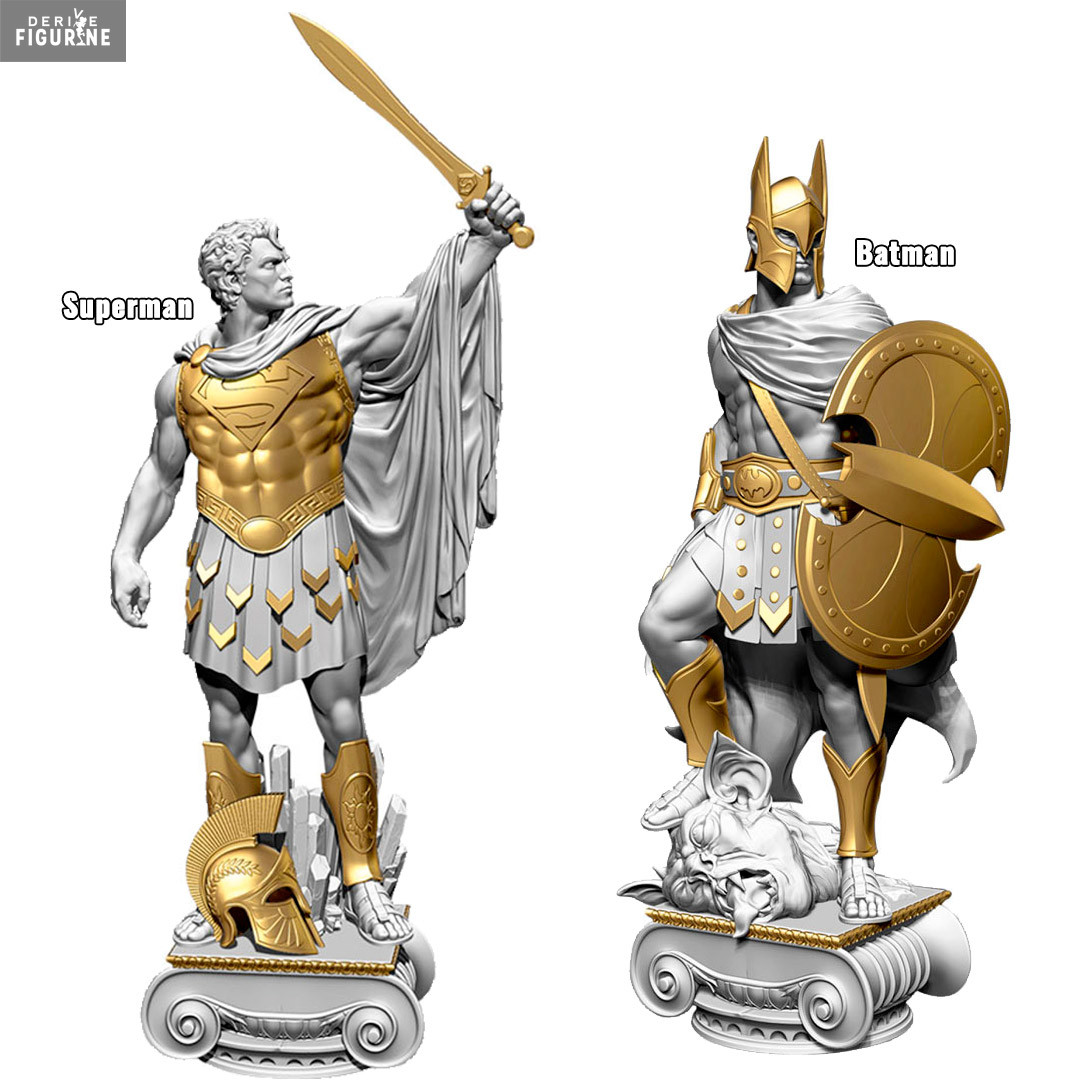  
Pre-order
Pre-order ends on 1 December 2022
PRE ORDER - DC Comics - Superman (Prince of Krypton) or Batman (Champion of Gotham City) figure
Reference : CRZE911951
Official figure of your choice between Superman (~ 38 cm) or Batman (~ 30 cm) in resin. The manufacturer is Cryptozoic Entertainment.
Release date: estimated arrival date in stock to July 2023.
Superman and Batman are superheroes (even if Batman doesn't have powers), and for once you can admire them in a very cool version. They are depicted as Greek statues that look like marble. So you have the choice with Superman as prince of Krypton, or Batman as champion of Gotham City.