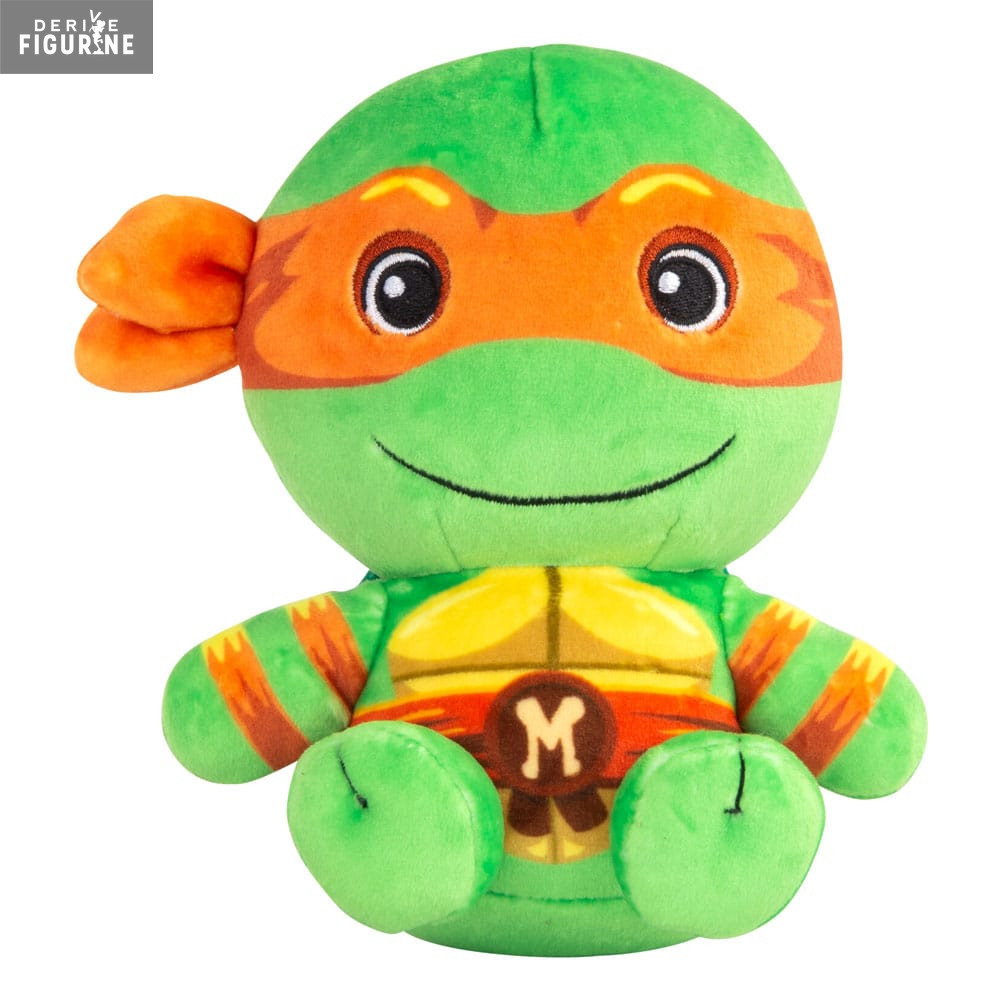  
Teenage Mutant Ninja Turtles - Peluche Michelangelo Junior
Reference : TOMY12867
Official plush of your choice between Michelangelo Junior in polyesther which measures approximately 15 centimeters high. It is from the Mocchi-Mocchi collection. The manufacturer is Tomy.
Release date: estimated arrival date in stock to October 2023.
Immerse yourself in the world of Ninja Turtles with this adorable Michelangelo Junior plush. Inspired by the famous member of the Ninja Turtles, this soft toy will offer you softness and comfort. With its cuddly size, it will be the perfect companion for all Teenage Mutant Ninja Turtles fans. Whether playing, snuggling, or decorating your space, this Michelangelo Junior plush will bring a touch of adventure to your collection. Prepare for moments of action and fun with this Ninja Turtles plush!