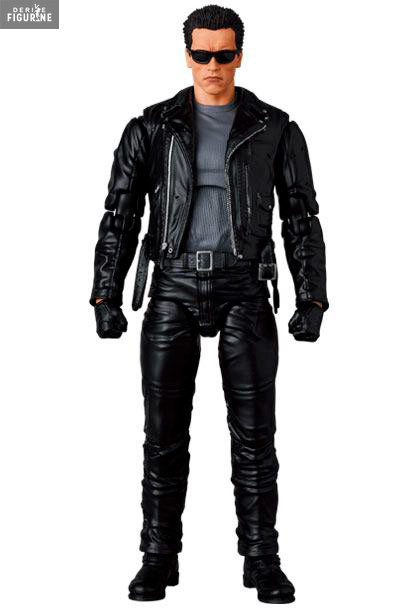  
Terminator 2 - T-800 vers T2 figure, MAFEX
Reference : MEDI47199
Official figure of T-800 which measures approximately 16 centimeters high. It is from the Miracle Action Figure (MAFEX) collection. The manufacturer is Medicom Toy.
Release date: estimated arrival date in stock to February 2024.
Terminator is a cyborg whose basic goal was to stop John Connor from taking the lead in the resistance against the machines in 2029. Here you can see he brings a bouquet of red roses and it could have been awfully romantic s he hadn't used it to hide a weapon in it. You can also see that this is not the only weapon he took and you will be able to display it as you see fit with all this paraphernalia.