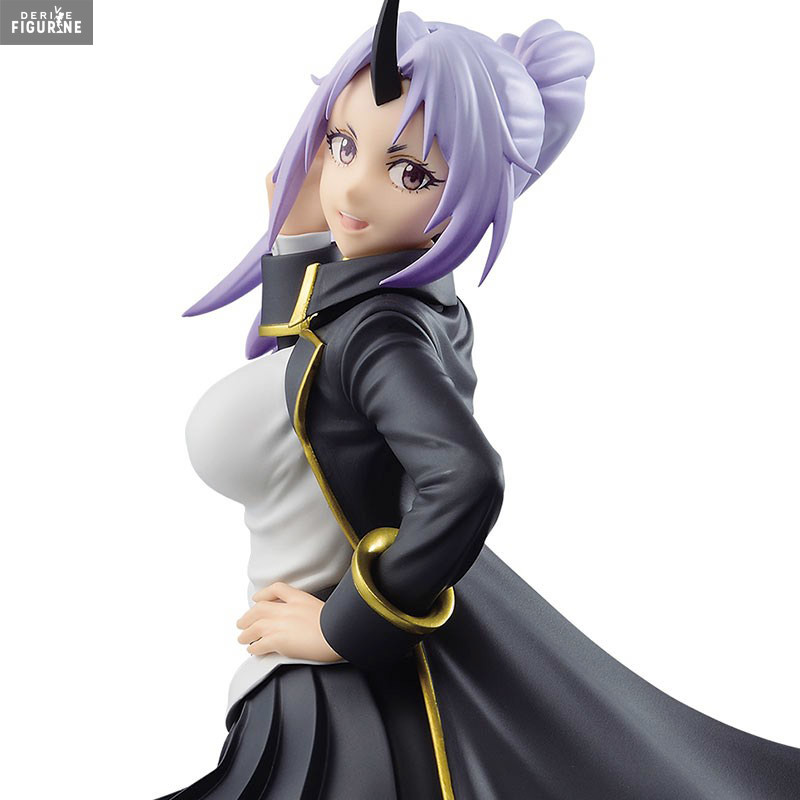  
Indisponible

Ce produit n'est plus disponible.
That Time I Got Reincarnated as a Slime - Shion figure Glossy body, Espresto
Reference : BP17423P
Official figure of Shion in PVC which measures approximately 22 centimeters high. It is from the Espresto collection. The manufacturer is Banpresto.
MAJ 11.11.2021 : Sold out at all european suppliers
Preorder = Book your product at the lowest price!
This product is in stock, shipping under 24h!*
* excluding weekends and holidays
Product on order : we can check for you if this product is in supplier stock or in preorder !
Shion is a very beautiful woman with curves that can make more than a man turn pale. She is the head of the Yomigaeri but she is also an ogress, who when transformed becomes extremely powerful. Fortunately, at the moment there is not too much to worry about, because she is in her classic form.