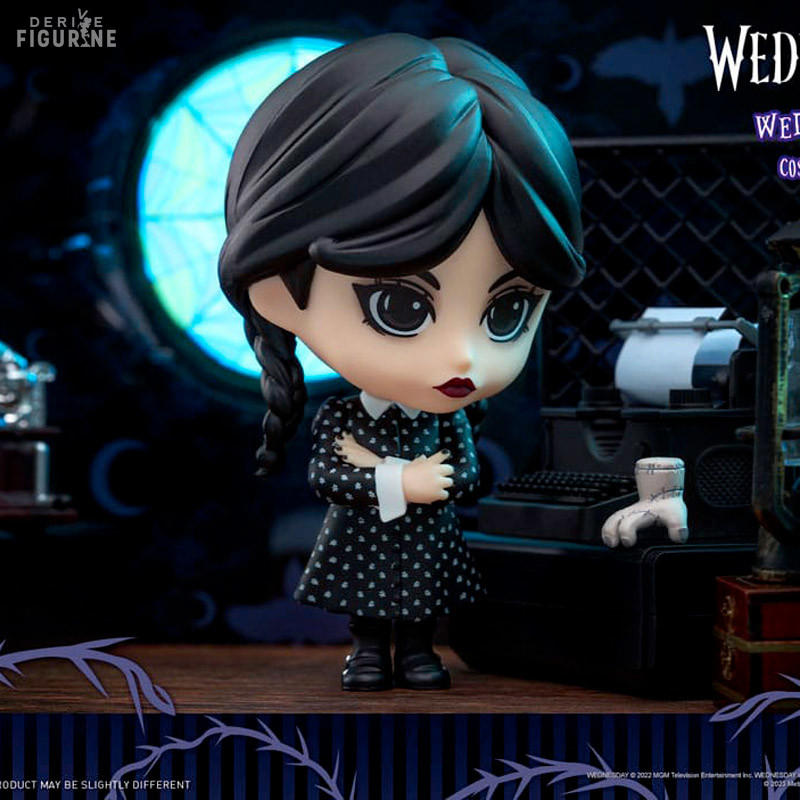  
Wednesday - Figure Wednesday Addams, Cosbaby (S)
Reference : HOT912750
Official Wednesday Addams figure in vinyl which measures about 11 centimeters high. It is from the Cosbaby collection. The manufacturer is Hot Toys.
Release date : Estimated arrival to february 2024
Immerse yourself in the dark and mysterious world of Wednesday Addams with the Wednesday Addams Cosbaby (S) figurine. Inspired by the hit television series, this figurine captures the very essence of the cult character. Wednesday Addams, the enigmatic daughter of the famous Addams family, is the central character of this intriguing series. The Cosbaby (S) figure features thoughtful details, an iconic pose and a captivating facial expression that perfectly reflects her dark and curious character. Whether you're a fan of the Wednesday series or are simply drawn to the unique aesthetic of the Addams Universe, this figure is a must-have for your collection. Display it proudly alongside other collectibles or keep it as a centerpiece to recall the mysteries and thrills of Jericho, Vermont, where Wednesday Addams investigates while discovering her own supernatural powers.