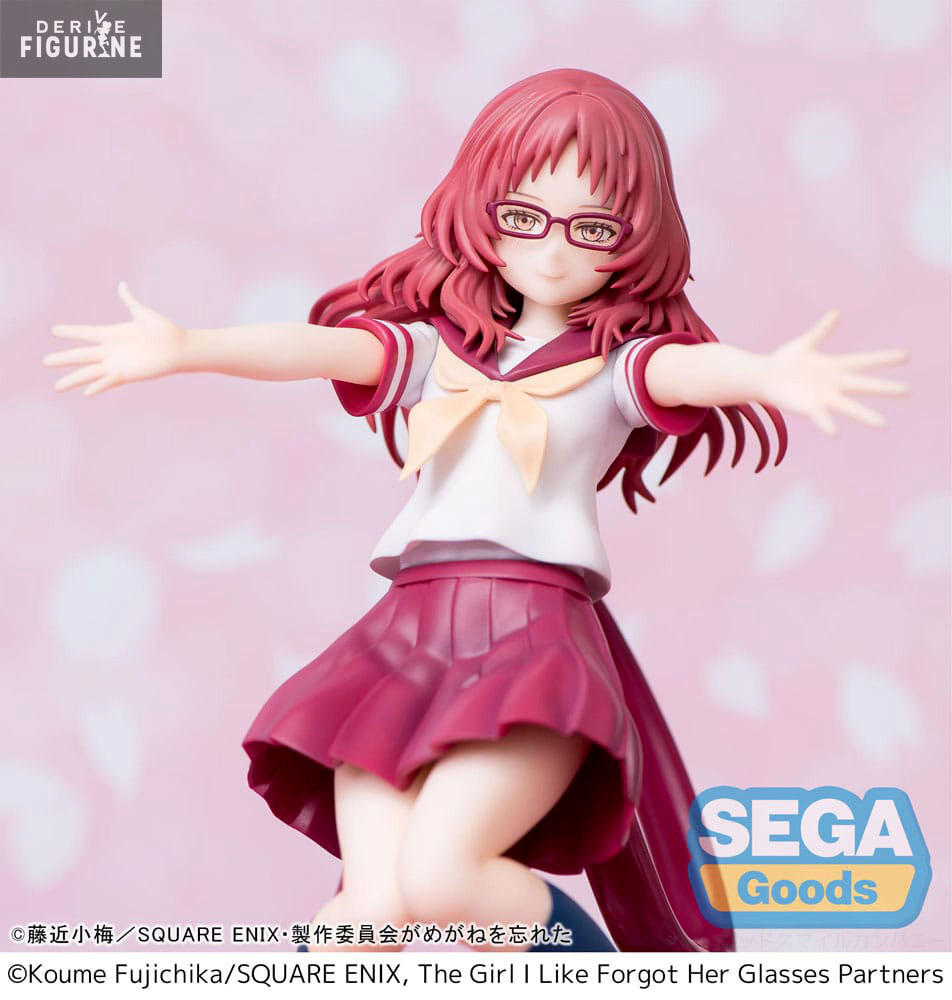  
The Girl I Like Forgot Her Glasses - Ai Mie figure, Luminasta
Reference : SEGA54531
Official figure of Ai Mie in PVC which measures approximately 18 centimeters high. It is from the Luminasta collection. The manufacturer is SEGA.
Release date: estimated arrival date in stock to July 2024.
Immerse yourself in the comforting world of "The Girl I Like Forgot Her Glasses" with the superb Luminasta figurine featuring the character of Ai Mie. This meticulously crafted figure brings the beloved character to life, capturing the essence of the series. Ai Mie, the endearing protagonist of the story, is beautifully represented in this Luminasta figurine. With intricate details and vibrant colors, the figure showcases Ai Mie's charming personality and unique style. The interchangeable glasses, a true signature of Ai Mie, add a distinctive touch to her representation. The Luminasta figure comes with several exquisite features, allowing fans to customize Ai Mie's appearance. The glasses, interchangeable pieces, offer versatility to recreate memorable scenes from "The Girl I Like Forgot Her Glasses". Ai Mie, with her terrible eyesight, finds a companion in Komura Kaede, her classmate sitting next to her, who helps her overcome the challenges of daily life at school. This special relationship is captured in the figurine, adding an emotional dimension to the collection. Whether you're a devoted fan of "The Girl I Like Forgot Her Glasses" or new to the series, the Ai Mie Luminasta figure makes a delightful addition to your collection. Immerse yourself in the magic of the world of Ai Mie with this captivating and beautifully crafted figurine.