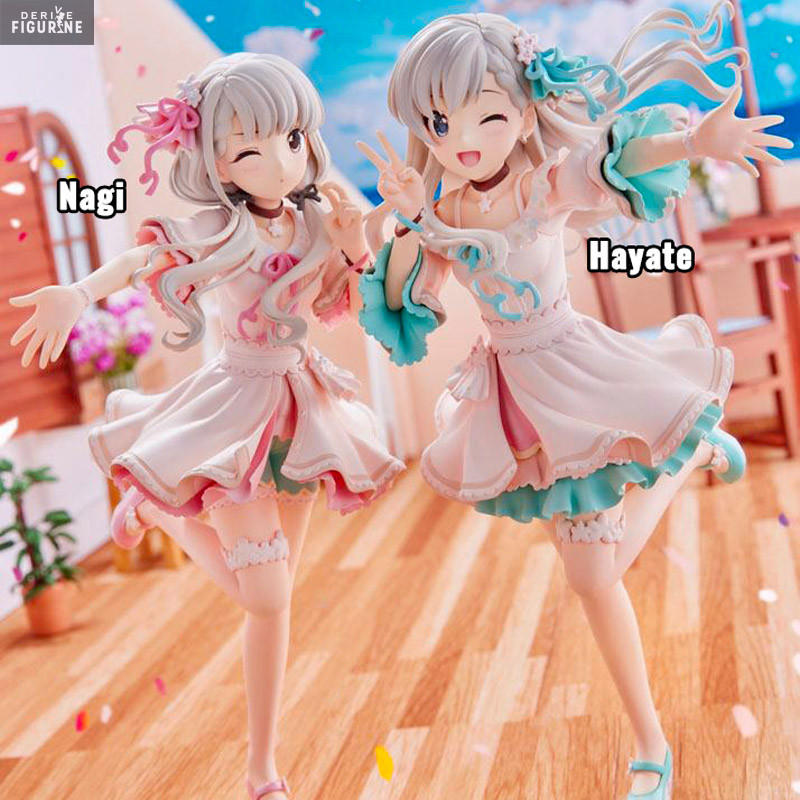  
Idolmaster Cinderella Girls - Hisakawa Hayate or Nagi figure, O-Ku-Ri-Mo-No Sunday!
Reference : PLUM38534
Official figure of your choice between Hisakawa Hayate or Nagi in PVC which measures approximately 21 centimeters high, scale 1/7. The manufacturer is Plum.
Release date: estimated arrival date in stock to April 2023.
If you like The Idolmaster Cinderella Girls, you will also love these two figures. So you have the choice between one of two Hisakawa twins: Hayate or Nagi. Of course, you can just take whichever of the two you prefer, but if you choose to take one of each, you can recreate the lovely diorama of the SS SR1+ O-Ku-Ri-Mo-No Sunday! card.