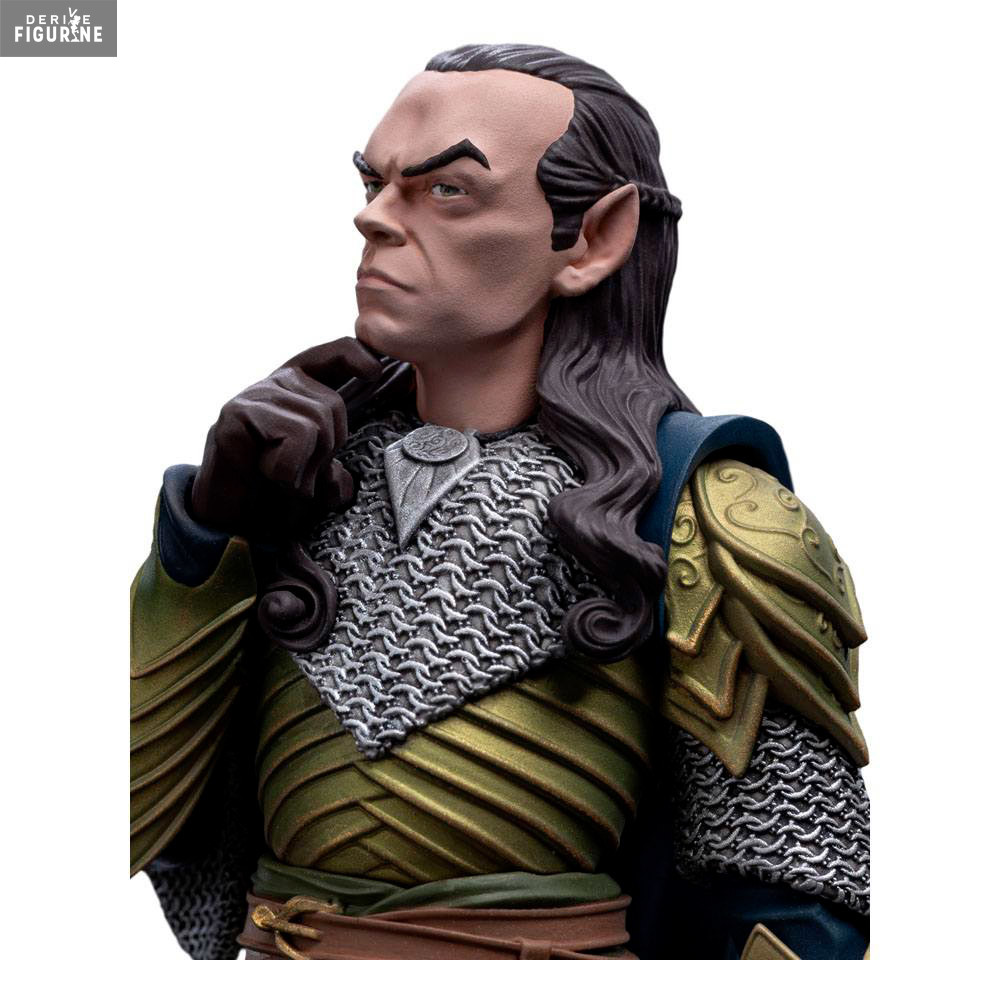  
The Lord of the Rings - Elrond figure, Mini Epics
Reference : WETA86-50-04120
Official figure of Elrond in vinyl which measures approximately 8,5 x 18 x 11,5 centimeters. It is from the Mini Epics collection. The manufacturer is Weta Workshop.
Release date: estimated arrival date in stock to August 2023.
Elrond is a very powerful half-elf, who knows how to lead his troops, and that's probably why he became the lord of Rivendell. He is also good at healing people, as he even managed to heal a wound made by Morgul's blade which is almost always fatal. Here you can see he is holding his chin, looking rather dubiously.